Dr. Bahram Habibi Helps Aid Puerto Rico After Hurricane Maria
Press Release
•
updated: Oct 12, 2017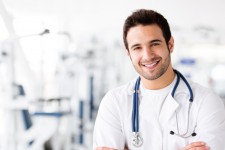 SAN JUAN, Puerto Rico, October 12, 2017 (Newswire.com) - ​Puerto Rico has been left shaken after Hurricane Maria. They have been utterly devastated and are in critical need of assistance. Over half of the population remain without electricity and the potential rebuild job that must be done to restore the power structure and other basic essentials could take years. The people of Puerto Rico have desperately called out for more support and funding.
He has helped the victims of Hurricane Maria in a number of different ways. Firstly, he was on the island aiding with the rescue effort as soon the hurricane hit. He was an immediate responder and came equipped with a crew that carried life-saving equipment with them. He should take credit for the fact the death toll has remained fairly low compared to other similar disasters. He and his first response team helped rescue people who were trapped due to the hurricane. They helped rescue a number of people and took them into a safe refuge. This quick and effective help was massively required by the island as soon as the hurricane hit. They definitely had a shortage of rescue officers available, however, with the help of Habibi, the impact of these shortages was lessened.
Dr. Bahram Habibi also stayed around on the island in order to provide a long-term sustained relief effort. Rather than leaving after a few days and letting the Islanders deal with the impact, he remained an integral person in the continued rebuilding process. This process is still ongoing and may even have last years. One of the ways he has helped with the rebuilding project is that he helped to provide temporary accommodation to those whose homes were completely destroyed and rendered uninhabitable. He and his team set up special camps where evacuees could safely reside in. They were offered essentials and food as part of their stay. This process by Habibi has greatly helped a number of helpless residents who would otherwise have absolutely nowhere else to turn to.
One of the worst-hit buildings from the hurricanes were hospitals. This has caused tremendous damage to the health care system which has been left in ruins and has left a big headache to the Puerto Rico government as they try to consider how to deal with the damage and restore a functional health system. A countries health system is one of the most important aspects and this has been kept a huge priority. Many with long-term conditions have been left in the hospital without the essential equipment functioning properly due to power cuts caused by the hurricane. This caused a number of deaths for people who were reliant upon oxygen machines for example. To address this issue in the short term, Habibi helped to install a power generator for the island's main hospitals. This has helped them become operational again and restored a significant amount of functionality. It is a relief to those who have gained diseases and health conditions as a direct result of the hurricane. They are now able to be treated at these hospitals to alleviate conditions caused by Maria.
Dr. Bahram Habibi​'s efforts in the long struggle to providing aid for this tragic natural disaster have been very welcomed. He has saved lives and improved many. The people of Puerto Rico have recognized the huge effort he has put in to save their island, maybe the world will now start to hear his story too.
Source: Web Presence, LLC
Related Media