Don't Look Beyond One Trusted Company for Quality Window Tinting in Coral Springs, FL
Press Release
•
Jan 20, 2016
Efficient and customized window tinting has never been more convenient, prompt and hassle-free!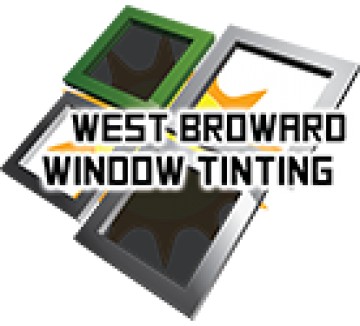 Coral Springs, Florida, January 20, 2016 (Newswire.com) - ​Window tinting is no more a popular trend only among car owners. Its demand among boat owners as well as home and commercial property owners is on the rise as well. When it comes to professional window tinting, there's hardly any name that can be trusted more than West Broward Window Tinting, one of the leading companies for window tinting in Coral Springs, Broward, Fort Lauderdale, Pembroke Pines, Pompano Beach, Sunrise and Weston, FL. With their experience spanning more than 25 years in the relevant industry, the company offers a level of expertise that results in complete customer satisfaction.
One of the spokesperson for West Broward Window Tinting says, 'While most businesses claim to be different, West Broward Window Tinting makes sincere effort to create a difference that can be genuinely appreciated by the customers. A family owned and operated business, West Broward Window Tinting places customer satisfaction at the top of their priority list, maintaining service standards that keep clients come back to them over and over again. They believe that when quality work is delivered, it is often talked about. Hence, they always make it a point to use word-of-mouth marketing as the best form of advertisement for their service. Over the years, West Broward Window Tinting has mastered the techniques of delivering outstanding results each and every time, establishing their name as the most trusted destination for all window tinting needs.'
The mobile services offered by West Broward Window Tinting allows customers to avail window tinting services in any place they want – their home, office, dockside or anywhere else. This is to save them the time, energy and inconvenience of making appointments and taking their car all the way to a car service for applying car window tint in Coral Springs and other parts of Florida. Because they understand the difference between good and the best, West Broward Window Tinting stays committed to using only the best products available in the market, ensuring maximum UV protection, privacy and aesthetic appeal for automobiles, home, commercial properties and marine applications.
For more information on the services of West Broward Window Tinting in Coral Springs and other regions of Florida, visit
http://www.westbrowardwindowtinting.com/residential-window-tinting-in-coral-springs-fort-lauderdale-fl/
About the Company:
West Broward Window Tinting is one of the reputed and trusted companies for window tinting in Coral Springs and various other parts of Florida. They are known for offering outstanding customer service and the most superior quality products.