Dmitriy Arbatov Wins Award in Best Shorts Film Competition
Press Release
•
updated: Sep 23, 2021
Short film competition held in La Jolla, California, chose its winners last night.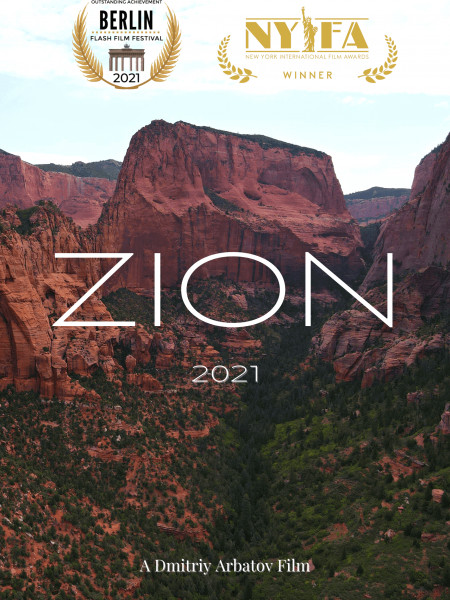 NEW YORK, September 23, 2021 (Newswire.com) - Dmitriy Arbatov, a short movie director, has won a prestigious Award of Merit from The Best Shorts Film Competition. The award was given for Arbatov's exciting short film, Zion, which has been promoting the beauty of nature and wildlife in America. Zion features Utah's exceptional red rock formations and endless nature wonders of that state.
"I'm very thankful for this award, and I'm glad that people will see my work and will be able to enjoy the beauty of nature. I believe that our main mission is not only to explore the world, but also to understand it, learn it and preserve it for the future generations. That's why I'm focusing my work on nature and those areas where its still wild and pure," said Dmitriy Arbatov.
The Best Shorts Competition recognizes film, television, videography and new media professionals who demonstrate exceptional achievement in craft and creativity, and those who produce standout entertainment or contribute to profound social change. Entries are judged by highly qualified professionals in the film and television industry. Information about Best Shorts and a list of recent winners can be found at www.BestShorts.net.
In winning a Best Shorts Award, Dmitriy Arbatov joins the ranks of other high-profile winners of this internationally respected award including Academy Award winner Mr. Hublot from Laurent Witz from Luxembourg, 2021 Academy Award-nominee Doug Roland for the short film Feeling Through, Disney Interactive for Vinlymation: A Love Story and so many more. Rick Prickett, who chairs The Best Shorts Competition, had this to say about the latest winners, "Best Shorts is not an easy award to win. Entries are received from around the world from powerhouse companies to remarkable new talent. The Best Shorts Competition helps set the standard for craft and creativity. The judges were pleased with the exceptional high quality of entries. The goal of Best Shorts is to help winners achieve the recognition they deserve."
For more information visit: www.bestshorts.net or call: 347-552-4448
FOR IMMEDIATE RELEASE
Contact:
Dmitriy Arbatov
dmitriyarbatov@protonmail.com
www.imdb.com/name/nm12915796
347-552-4448
Source: Dmitriy Arbatov, film director