Divergent Language Solutions Hires Sioned Jones as Senior Project Manager in London
Press Release
•
Aug 24, 2022
Seasoned project manager brings extensive experience in interpretation to continue expansion of Divergent Language Solutions services.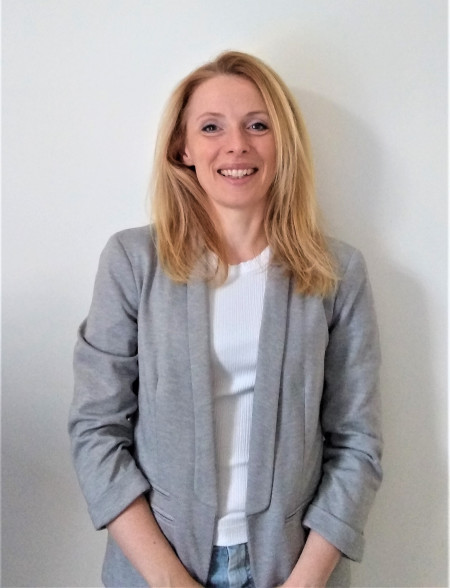 SAN FRANCISCO, August 24, 2022 (Newswire.com) - Divergent Language Solutions, LLC recently announced that Sioned Jones has joined the Project Management team to serve as Senior Project Manager. In addition, she will serve as UK Regional Manager at the language service provider's London location.
Sioned brings extensive experience managing language projects, including large-scale interpreting requests, placing linguists onsite in cities across the globe, as well as coordinating multi-lingual remote interpreting assignments. She has worked for large and small language service providers for 15 years. The addition of Sioned to the team is essential in furthering Divergent's efforts to build an international team of language service experts who are committed to high-touch customer service and exceptional translations and interpreting.
"We are thrilled that Sioned has chosen Divergent Language Solutions," says CEO Brandon Carney. "Her 15 years of experience managing interpreting, translation, and localization projects will serve our clients well as we continue to grow our practice significantly in Europe."
Sioned will work closely with clients and steward the efforts of our internal project team, translators, and interpreters to achieve project goals. Based on her experience, Sioned will implement strategic planning for the execution of projects, cost controls to avoid cost overruns, and quality assurance. Her leadership will ensure a successful project outcome that aligns with client expectations. She has a proven track record of delivering for her clients.
"I am extremely excited to join the Divergent team. I've had the pleasure of working in the language service industry for almost two decades, and it's gratifying to work so closely with clients across the legal, life sciences, and technology industries, to name a few sectors," shared Sioned Jones. "I look forward to helping Divergent expand its capabilities across EMEA and support our mission to deliver exceptional value to our clients."
###
About Divergent
Divergent Language Solutions is an international language service provider headquartered in San Francisco, California, with offices in New York, NY, and London, UK. Divergent provides a comprehensive selection of language services specializing worldwide in time-sensitive legal, financial, technical, and corporate language projects. We are the preferred partner to an array of international leaders within regulated and other industries: Global 100 law firms, eDiscovery providers, financial institutions, insurance providers, technology businesses, and pharmaceutical and life-science companies. Support is available 24 hours a day, seven days a week. For more information, visit www.divergentls.com or follow us on LinkedIn and Twitter.
Media Contact:
Maribel Rivera
Phone: 347.871.6632
Email: maribel@maribelriveramktg.com
Source: Divergent Language Solutions