Discovery Senior Living Honored as a Great Place to Work for the Second Consecutive Year
Press Release
•
May 25, 2023
More than 5,900 completed surveys from across the senior living provider organization reflected high marks for team member trust and overall experience, which surpassed the certification benchmarks and helped secure the high-profile honor.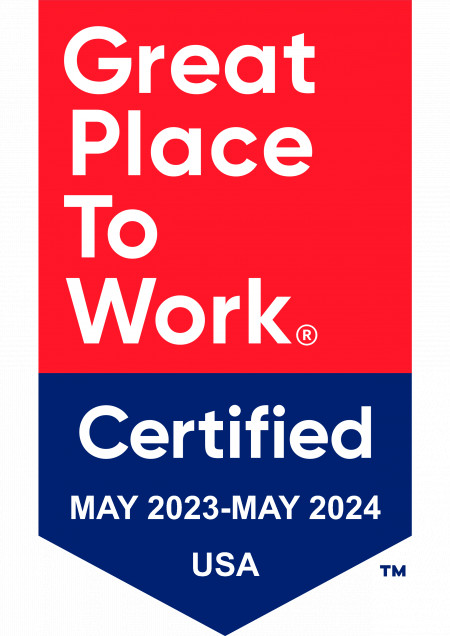 BONITA SPRINGS, Fla., May 25, 2023 (Newswire.com) - Discovery Senior Living ("Discovery") a nationally recognized senior living provider, has been certified as a Great Place to Work® by the Great Place to Work Institute and its senior care partner Activated Insights. This certification is a testament to Discovery Senior Living's commitment to creating a positive and inclusive work environment for its employees.
The certification process involved surveying Discovery Senior Living's employees from across its community locations and evaluating more than 60 elements of team members' experience on the job. These elements included employee pride in the organization's community impact, belief that their work makes a difference, and feeling their work has special meaning. Rankings are based on employees' experiences, no matter who they are or what they do.
"We are thrilled to receive this certification for the second year in a row," said Lisa Lacy, Senior Vice President of Human Resources for Discovery Senior Living. "Our employees are at the heart of everything we do, and we strive to create a supportive and engaging work environment that empowers them to do their best work. This recognition is a testament to the dedication and hard work of our team members, and we are honored to receive this distinction for the second year in a row."
Discovery Senior Living is committed to providing its employees with a range of benefits, including competitive compensation, comprehensive healthcare benefits, and opportunities for professional development.
The company has also increasingly emphasized volunteerism and giving back through its Discovery Makes a Difference charitable initiative. The team-members lead group provides financial and other backing in support of selected causes and beneficiaries. Over the past three years, Discovery Makes a Difference has built homes for Habitat for Humanity, given to local food banks, animal rescues and veterans organizations, raised more than $50,000 for Alzheimer's research, and rallied food, supplies and monetary support for Hurricane Ida victims in Louisiana and Hurricane Ian victims in Southwest Florida.
"We believe that our employees are our most valuable asset, and we are committed to creating a workplace culture that reflects this belief," said Bill Sciortino, Chief Operating Officer for Discovery Senior Living. "We are incredibly proud of our team members and grateful for their dedication to our residents and communities."
About Discovery Senior Living
Discovery Senior Living is a family of companies that includes Discovery Management Group, Morada Senior Living, TerraBella Senior Living, Discovery Development Group, Discovery Design Concepts, Discovery Marketing Group, and Discovery At Home, a Medicare-certified home healthcare company. With almost three decades of experience, the award-winning management group has been developing, building, marketing, and operating upscale senior-living communities across the United States. By leveraging its innovative "Experiential Living" philosophy across a growing portfolio of more than 13,000 existing homes or homes under development, Discovery Senior Living is a recognized industry leader for lifestyle customization and, today, ranks among the 10 largest U.S. senior living operators and providers.
Source: Discovery Senior Living