Disabled Demand: Prevent Life-Threatening Medical Rationing
Press Release
-
updated: Mar 27, 2020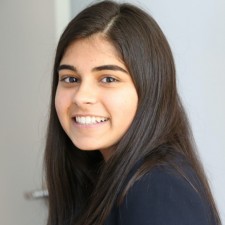 WASHINGTON, March 27, 2020 (Newswire.com) - As America is now the world-record breaker in COVID-19 cases, the disability nonprofit RespectAbility demands that leaders and the public make every effort to prevent medical rationing that would kill patients.
"Millions of Americans – myself included – are at high risk from the virus and from medical rationing," said Matan Koch, who is a quadriplegic with asthma and works closely on disability issues as the director of RespectAbility's California office. A graduate of Yale College and Harvard Law School, he knows what it means to face discrimination everywhere, including in the healthcare system.
In a video explaining the number of cases and the potential of overwhelming the healthcare system, Dr. Emily Porter says: "Can you imagine if you had to say, 'I'm sorry, you have had cancer before, so, therefore, you don't have a perfectly clean bill of health, so you're not worth saving.'" Staying home, she says, is the way to help prevent this.
There are important steps to be taken immediately to ensure people with chronic health conditions and who are immunocompromised are not left to die:
Follow CDC guidelines to stay home.
Ensure people with disabilities have equal access to healthcare. It already is illegal under American law to discriminate against people with disabilities in the health system. However, as a recent lawsuit in Washington state shows, it still happens and puts lives at risk. In this time of crisis, the U.S. Departments of Health & Human Services and Justice, collectively responsible for safeguarding the rights of people with disabilities under the law, need to send a clear reminder to hospitals, reminding them to treat people with disabilities equally.
Enable people with disabilities to have safe access to food and medication that can keep them healthy at home, while ensuring the front-line healthcare professionals and caregivers have the supplies they need.
"As someone who does not have great lung function right now, I am extremely uncertain about what would happen if I were to get COVID-19," added Sneha Dave, who has ulcerative colitis and relies on inhalers every day due to an allergic reaction from a medication. "I am waiting to start my next infusion treatment until after this pandemic for several reasons, from the potential risk of infection if I went into a hospital to the fear of being even more immunosuppressed if I were to start the infusion right now. There are a lot of factors that put immunocompromised people like me at high stress and uncertainty at this time."  The creator of the Health Advocacy Summit, Dave serves as the youngest board member of RespectAbility, after completing a Fellowship with the organization.
While the above highlights three important issues, there are numerous others of importance as well. Added RespectAbility's president, Jennifer Laszlo Mizrahi, "It is vital for all health information to be accessible to people with disabilities, including having an ASL interpreter at major health briefings."  
Media Contact:
Lauren Appelbaum
Email: LaurenA@RespectAbility.org
Source: RespectAbility
Share:
---
Categories: Healthcare
Tags: Coronavirus, COVID-19, Disability, Medical Rationing
---