Digital Donations and Spindle Sign Strategic Marketing Agreement
Press Release
-
Jun 1, 2016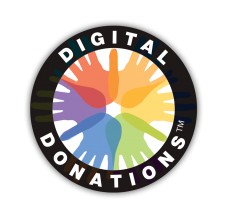 Melville, NY, June 1, 2016 (Newswire.com) - — Digital Donations, Inc. (DIGITAL) a global provider of alternative fundraising solutions that integrate a donation request at the point of sale, at ATMs, online and on mobile devices, announced today the signing of a Strategic Marketing Agreement with Spindle Inc.  to market the Digital Donations and SPDL technology platforms to retailers and nonprofits throughout the United States.  Spindle is a leading provider of Unified Commerce solutions that connects payments, marketing and loyalty at the point of sale through a single cloud service.  The Spindle platform includes YOWZA!!, a mobile and online marketing platform which offers couponing, social media functions, and geo-location based consumer engagement capabilities with over 19,000 businesses delivering promotions at 260,000 locations throughout the US.
Keith Orlean, President of Digital Donations, Inc. "This strategic marketing agreement is an important step in our continuing effort to provide distribution of our alternative fundraising technology. There are over 1.5 million charities in the U.S. and a significant percentage of these lack the funding or infrastructure to invest in technology.   Spindle's approach of adding additional value for their clients by incorporating Digital Donations into their Unified Commerce platform aligns perfectly with our strategic marketing plan of adding value for merchants that wish to support a cause as part of their overall marketing strategy."
Bill Clark Chairman & CEO, Spindle Inc.  We are extremely excited to enter into this agreement with Digital Donations.  Integrating charitable giving options with our payment processing platform allows us to reach a new market which provides a significant growth opportunity for Spindle.  As the payments industry continues to evolve adding Digital Donations to our technology capabilities provides greater opportunity to differentiate us from our competitors." ​
About Spindle
Spindle is an innovator of unified commerce solutions for consumer-facing merchants of all sizes. Spindle is focused on pioneering new ways for businesses to rapidly integrate mission critical business services, payments acceptance, and mobile marketing services while empowering location-based merchant discovery, fulfillment and frictionless consumer engagement. Spindle is dedicated to expanding beyond traditional boundaries by offering cutting-edge solutions that allow clients, partners, merchants and consumers to take full advantage of the rapidly emerging mobile economy. Spindle has an extensive proprietary intellectual property portfolio—which includes patents pending—that encompasses networks, mobile payments, and security. For more information, visit www.spindle.com.
About Digital Donations
Digital Donations develops and distributes creative and innovative fundraising technologies, and provides payment processing solutions that connect charities and foundations, with the consumer and corporate america.  Through the process of integrating a donation request as part of a financial transaction, retailers, e-tailers and service providers have the ability to create a new or enhance their existing cause marketing program.  The Digital Donations™ platform is available for integration to point of sale payment systems, ATMs, e-commerce, (m)obile commerce (MYGIV) and interactive video crowdfunding (CROWDGIV).  
Forward Looking Statements
Statements in this press release including statements regarding either parties beliefs, expectations, intentions or strategies for the future, may be considered "forward-looking statements". All forward-looking statements involve a number of risks and uncertainties that could cause actual results to differ materially from the plans, intentions and expectations reflected in or suggested by the forward-looking statements. Such risks and uncertainties include, among others, intensified competition, operating problems and their impact on revenues and profit margins, anticipated future business strategies and financial performance, anticipated future number of customers, business prospects, legislative developments and similar matters.
Source: Digital Donations, Inc.
Share:
---
Categories: Business Technology, Non Profit, Social Media
Tags: charities, crowdfunding, loyalty, nonprofit, payment processing, rewards
---