Detox House Offers Limited Time: Free 25 Min Naturopathic Consult After Purchase
Press Release
•
Sep 5, 2016
New fat loss protocol that helps you lose weight and keep it off. Naturopath approved, this company's new weight loss product will have you fitting into your favorite clothes again. Feel great and lose the weight for GOOD with rapid weight loss drops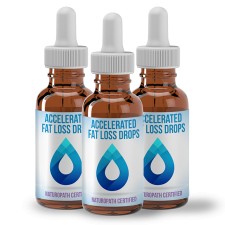 Sunshine Coast, Australia, September 5, 2016 (Newswire.com) - New fat loss protocol that helps you lose weight and keep it off.
Naturopath approved, this company's new weight loss product will have you fitting into your favorite clothes again. Feel great and lose the weight for GOOD with rapid weight loss drops.
Detox House is Australia's leading Naturopathic Service. In addition to the drops, they have various levels of service which will enable you to get high quality natural health direction, access to various natural health supplements and natural health programs that will change your life for the better.
Fad diets won't give the long-term results or health outcomes available through Detox House. If you expect to visit your favorite clothing stores and make clothing purchases a size or more smaller, you need more than the latest slate of fat weight loss pills, fat weight loss diets and other unverified solutions to your weight loss battles.
The accelerated weight loss drops are the hallmark of a fantastic weight loss protocol that will help reset and restore your health and body rhythms.
With the free consultation, there's added value to turning to Detox House for real remedies and true victories.
For more information, to get product and the free consultation, visit http://offers.detoxhouse.com.au

Source: DetoxHouse
Related Media
Additional Links