Department of Labor Doctor of Chiropractic in Dallas Now Accepting DOL Claims
Federal Workers Compensation Doctor of Chiropractic in South Dallas
Press Release
-
updated: May 15, 2017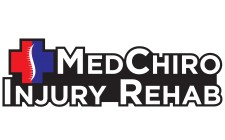 Dallas, TX, May 15, 2017 (Newswire.com) - MedChiro Injury Rehab and Dr. Fred Amin D.C. of Dallas, TX are now accepting Department of Labor Injury Claims, also known as Federal Workers Compensation Claims. MedChiro Injury Rehab opened in July of 2016 as a premiere injury rehab facility in the South Dallas Fair Park area for auto and work related injuries. The new facility, which was completely redone in 2016, is 3,600 square feet of brand new equipment for the latest in evidenced-based physical rehabilitation. MedChiro Injury Rehab works with independent Medical Doctors and Specialists on-site to offer a complete multidisciplinary and integrative scope of care.
Dr. Fred Amin D.C. brings over 15 years experience in treating patients of all types, especially patients suffering injuries due to work or auto related accidents. Most recently, Dr. Amin D.C. was head of physical rehabilitation program for a prominent orthopedic surgeon treating predominantly Department of Labor injured workers for their Federal Workers Compensation claims.
MedChiro Injury Rehab also provides the services of a former Workers Compensation Adjuster to assist injured workers with their claim paperwork. Often the most difficult part of the process for Federal injured workers and Texas injured workers is properly filling out and filing the paperwork required to get their claim approved in order to receive their claim benefits. The former Workers Compensation Adjuster at MedChiro Injury Rehab will assist any injured workers with their CA Forms for Federal Workers Comp Claims or DWC Forms for Texas Workers Comp Claims for free, along with appeals for any denied aspects of a claim.
MedChiro Injury Rehab offers free consultations, free transportation, free claims assistance, and same day appointments. You can call 214-643-6688 to schedule your free consultation, or visit their site https://southdallaschiropractors.com for more information.
Media Contact: 
David Long
​Phone: 214-643-6688
​Email: david@careaccessnetwork.com
Source: MedChiro Injury Rehab
Share:
---
Categories: Hospitals and Clinics, Chiropractic
Tags: department of labor doctor, DOL Doctor, federal workers compensation doctor
---