Dennis & Co. Auto Group Continues Expansion With the Acquisition of Barton Chevrolet Cadillac
Press Release
•
Feb 17, 2022
The rapidly growing Dennis & Co. Auto Group continues the expansion of its franchised dealership network with the acquisition of Barton Chevrolet Cadillac, its sixth new location in just eight months.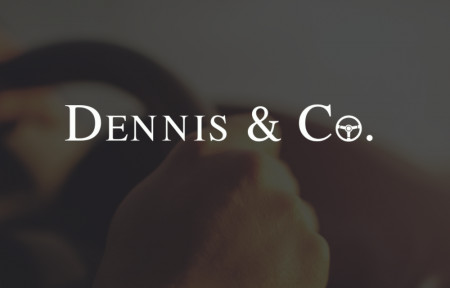 WEST NYACK, N.Y., February 17, 2022 (Newswire.com) - On Tuesday, Feb. 8, 2022, the Dennis & Co. Auto Group closed on its acquisition of Barton Chevrolet Cadillac in Newburgh, New York, bringing the group's store count up to 14 brands across 10 locations. The dealership has been renamed Unity Chevrolet Cadillac of Newburgh.
"We are excited to maintain the standard of customer service excellence provided to Unity customers by the retiring dealer of 40 years. This location and the addition of Chevrolet and Cadillac to our group is a perfect combination. Our focus on customer satisfaction and experience, as well as investing in training and creating opportunities for our employees, has, in turn, provided us the opportunity to accelerate our growth. We look forward to implementing our processes and digital strategy at our recently acquired locations and aggressively pursuing future dealerships within our core markets," said Brian Dennis, President of Dennis & Co. and current Chairman of the New York State Auto Dealers Association.
Unity Chevrolet Cadillac is the latest in a series of acquisitions for the Dennis & Co. Auto Group. Other notable transactions include:
• In May 2021, Dennis & Co. purchased the 60-year-old Carmody Ford located near Saratoga Springs, New York. With a 40% market share, the completely renovated and fully compliant facility sits on more than five acres with a 12,000 square foot service center. The group renamed the dealership Greenwich Ford and is currently adding drive-through service lanes, an expanded service department, and a new body shop.
• After being awarded a Rockland County open point by Volkswagen Group, Dennis & Co. opened the brand-new Volkswagen of Nanuet in June 2021. The 30,000 square foot facility, on 2.6 acres, is the largest VW dealership in the Northeast and one of the first to have the Volkswagen Lighthouse, a double-stacked new electric vehicle display.
• Expanding its reach into New Jersey, Dennis & Co. purchased Buick GMC of Mahwah in Mahwah, NJ, in August 2021. Sitting on just under three acres and with recent upgrades, the dealership now caters to a luxury market.
• The addition of Chrysler Dodge Jeep Ram FIAT of Manhattan marks the group's third Stellantis location and its first acquisition in the borough of Manhattan. Purchased in December 2021, the superstore is located in the heart of the city amongst the skyscrapers of Midtown West.
• Alfa Romeo and Maserati of Manhattan is the group's first time partnering with Alfa Romeo and Maserati. The twin showroom was purchased by Dennis & Co. in December 2021. Located on the Westside Highway, overlooking the Hudson River, the dealership will boast state-of-the-art displays, diverse exotics inventory, an automotive history showcase, and an atmosphere curated for upscale New York City.
About Dennis & Co. Auto Group
Brian Dennis founded Dennis & Co. in 2006 with a single dealership, Riverdale Chrysler Jeep, and has steadily grown the company into a major automotive dealership network in the Metropolitan New York region. The platform has a diversified portfolio of 14 brands across 10 locations, including Chrysler, Jeep, Dodge, Ram, Kia, Volkswagen, Ford, Buick, GMC, Fiat, Alfa Romeo, Maserati, Chevrolet, and Cadillac. The group also owns and operates a used-only dealership and two collision centers. The group has 600+ employees and operates to the highest customer sales and service standards.
Source: Dennis & Co. Auto Group