Demand for Spanish Translation Services Expected to Surge After Obama's Immigration Order
Press Release
•
Apr 21, 2015
Spanish translation service providers are anticipating an increase in demand for immigration-related services, with the implementation of US President Barack Obama's executive action on immigration policy.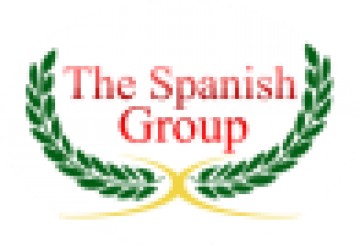 Irvine, CA, April 21, 2015 (Newswire.com) - While there are many in the government who are not thrilled at US President Barack Obama's executive action on immigration policy, one rapidly growing business sector is expecting possible gains from this development—Spanish translation services.
"Because of this move, we anticipate a surge in immigration-related Spanish translation services," The Spanish Group Marketing Director Roberto Martinez said. "Even now, we are beginning to see an increase in requests for Mexican birth certificate translations. We think this is a result of Obama's recent order".
President Obama's executive action consists of two key components—a legal reprieve for undocumented parents of US citizens and permanent residents who've resided in the country for at least five years, and expansion of the 2012 Deferred Action for Childhood Arrivals (DACA) program that allows young immigrants, dubbed "Dreamers", to apply for deportation deferral.
It will also make it easier for people who invest in the US economy or pursue STEM (science, technology, engineering and math) courses to acquire visas.
Upon implementation of the action, federal immigrant detention procedures will also need to be modified and more resources will be added to fortify the security of US borders.
According to the Migration Policy Institute, there are about four million undocumented immigrants that will be affected by the executive action. The data further notes that "most illegal immigrants are relatively young," aged between 16 and 44. Meanwhile, about 3.5 million of these undocumented immigrants have a child who is a US citizen.
Pew Research adds that Mexicans make up 52 percent of the unauthorized immigrant population, though their numbers have been declining in recent years. Immigrants from Asia, Caribbean, Central America, and some countries in the Middle East and Africa also grew in numbers from 2009 to 2011
Whether legal or not, the Hispanic market is a dominant force in the US.
An article on the website (www.multilingual.com) noted that the "Hispanic market's size, growing influence and buying power is projected to expand to an estimated $1.5 trillion by 2015."
The Spanish Group Operation Manager Salvador Ordorica furthered, "Imagine how this figure will look after Obama's executive order. Through legalizing millions of Hispanics, this population will be allowed to hold a formal job instead of working 'under the table'. In turn, this will result in an increase in their buying power, an increase in taxes paid, and ultimately, an unprecedented economic stimulus for the American economy".
Because of the growing Hispanic population in the United States, Spanish translation services are now becoming a necessity for companies, financial institutions, and law firms. Martinez added, "Twenty ago, offering your corporate literature, such as employee manuals, in both Spanish and English gave your company a competitive edge. Nowadays Spanish translation is an operational requirement."
Despite a shaky start and continuous opposition, Martinez said that President Obama's executive action has given hope to many affected immigrants.
California-based The Spanish Group specializes in Spanish translation services for any purpose, whether immigration, business, academic, legal or even personal.
Ordorica concluded, "Globalization and the Internet have made movement of people and information more dynamic especially in a country as big and as multicultural as the US. Translation services help bridge the language gap. Based on the developments we're seeing right now, we are confident that Spanish translation services will play a crucial role in the future of immigration in the US."
Additional translation resources are also available at https://thespanishgroup.org/.