Delta Five Launches Automated Bed Bug and Insect Monitoring System
Press Release
-
updated: Apr 13, 2017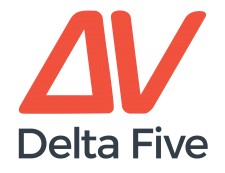 Raleigh, NC, April 13, 2017 (Newswire.com) - Delta Five's Automated Insect Monitoring System has a proven 98% success rate at detecting bed bugs and other insects, and preventing pest encounters.
Delta Five, a technology innovator of robotics, automation, and unattended sensors, has rolled out their Automated Insect Monitoring System, the first and only 24/7, safe, Wi-Fi-enabled bed bug solution for hotels, single- and multi-family properties, assisted-living facilities, call centers, waiting rooms, cruise-ships, and more.
Discreet and compact, the Automated Insect Monitoring System provides unprecedented early detection of pests including bed bugs, and other bedroom and store-room insects.  Bed bug infestations—and litigation—have been on the rise over the last 10 years. Bed bugs have adapted and become immune to many pesticides, are effective hitchhikers, reproduce rapidly, survive climatic extremes, and can live for months without food…preferably human blood.
Early detection is key.
"After years of development and field validation, we are excited to debut our Automated Insect Monitoring System," says Dr. Jason Janet, CEO of Delta Five. "Delta Five catches pests early, enabling fast and surgical treatments before infestations occur and residents are impacted, saving time, money, and reputation. Additionally, our system reduces the reliance on pesticides and is environmentally safe."
Delta Five's system is 3X more effective than canines and human inspectors, and can cost 1/900th what they must charge for similar, round-the-clock performance.
Delta Five's system is compact, attaches easily to out-of-sight surfaces and provides remote 24/7 monitoring with real-time notification. It utilizes an all-natural, odorless lure to attract bed bugs and other insects, which are noticed by the device's internal cameras that, in turn, activate the traps. The WiFi enabled system immediately notifies users via email or SMS. Users can simultaneously track thousands of sites, view images of captured pests and see alerts on the Delta Five dashboard. Because the system traps the insects, disposal is also easy.  
For mere pennies per occupied room, hoteliers and other hosts are now able to add a new and uniquely effective type of security system for their guests.
To learn more about Delta Five's Automated Insect Monitoring System, visit DeltaFive.com.
About Delta Five
Delta Five is innovating hospitality as well as property- and pest-management with automated technologies that enhance guest and resident satisfaction, while boosting business profits and reputation.
Contact Information
866-255-3762
Source: Delta Five
Share:
---
Categories: Automation, Environmentalism, Accommodations and Lodging, Announcement
Tags: ants, bed bugs, beetles, discreet, earwigs, hotel, pest control, roaches, silver fish, spiders, weevils, WiFi enabled
---