Defensive Networks Selects Derek Lazzaro as New Field CISO
Press Release
•
updated: Oct 3, 2023
Defensive Networks taps Former CIO & CISO of Top 10 Law Firm and Premiere University to Take on New Role as Field CISO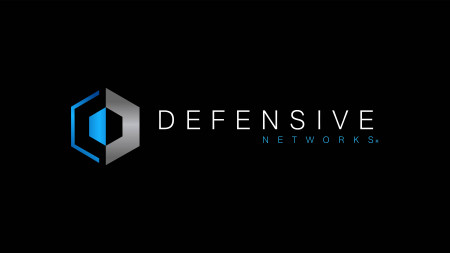 EL SEGUNDO, Calif., October 2, 2023 (Newswire.com) - Defensive Networks, a leading provider of network, cybersecurity, and information technology solutions, today announced the addition of Derek Lazzaro to its team as Field Chief Information Security Officer.
Derek will help lead the cybersecurity consulting team at Defensive Networks, and will provide customers with a range of advisory services as an executive IT consultant and vCISO.
Derek was most recently Chief Information Officer and head of Information Governance at Lewis Brisbois, the 7th largest national law firm with 1,600 attorneys. He previously served as CIO and Information Systems Security Manager for a U.S. government sponsored research facility, and Assistant Chief Information Officer for the University of Southern California. While at USC, Derek served on the Executive Cyber Risk Committee.
Derek is also an attorney with extensive experience in privacy, compliance, and vendor/third-party risk management.
"I decided to join Defensive Networks because I believe the team here brings discipline and focus to the practice of cybersecurity defense. I am focused on reducing real risks, while also aligning with cybersecurity and compliance frameworks," said Derek. "I've known the principals at Defensive for almost ten years, and I know Defensive will be a strong platform for me to help companies meet their goals around IT strategy, cybersecurity, compliance, disaster recovery and business continuity – and more."
"We are excited to have Derek join the team. He brings a unique blend of experience in IT operations, cybersecurity, and compliance," said Paul Cooney, President of Defensive Networks. "We think customers both large and small will see tremendous value in the advisory services Derek will provide."
"Derek will help companies identify gaps in their IT strategy and cybersecurity posture, and will enable them to accelerate toward the business and cybersecurity outcomes they want and need," said Ben Ferguson, Executive Vice President and Solutions Architect at Defensive Networks.
About Defensive Networks:
Defensive Networks, formerly Shamrock Consulting Group, is a leading provider of advanced Cybersecurity and Network Management Solutions. With its highly skilled team of security experts and advanced technology, the company helps organizations of all sizes protect their digital assets and maintain the secure operation and uptime of their business.
Source: Defensive Networks