Deepak Srivastava Appointed President of Gladstone Institutes
The term begins on January 1, 2018
Press Release
-
updated: Oct 5, 2017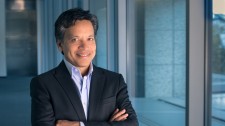 SAN FRANCISCO, CA, October 5, 2017 (Newswire.com) - Deepak Srivastava, MD, has been appointed president of Gladstone Institutes, thus succeeding outgoing President R. Sanders (Sandy) Williams, MD.
Srivastava's term will begin on Jan. 1, 2018. He is currently a senior investigator and director of the Gladstone Institute of Cardiovascular Disease (GICD), one of three institutes that make up Gladstone, as well as The Younger Family Director and director of the Roddenberry Stem Cell Center.
He will become Gladstone's third president since the institution was founded in 1979. The founding president was Robert W. Mahley, MD, PhD, who led Gladstone until 2010. 
"I am honored that Gladstone's trustees have selected me to oversee this premier research institution," said Srivastava, who is also a professor at UC San Francisco. "I joined Gladstone in 2005 because of its unique ability to leverage diverse basic science approaches through teams of scientists focused on achieving scientific breakthroughs for mankind's most devastating diseases. I look forward to continue shaping this innovative approach to overcome human disease."
Srivastava's laboratory has been a leader in deciphering how embryonic stem cells form a heart, learning how that process is genetically disrupted in heart disease, and leveraging such knowledge to regenerate damaged hearts.
As the new president, Srivastava will strategically guide the institution to foster and enrich innovation, talent, entrepreneurship, and financial strength — all with the goal of revealing the underlying basis for unsolved maladies. Srivastava will also maintain his research laboratory activities at Gladstone during his presidency.
"My fellow trustees — Nicholas J. Simon and William S. Price, III — and I are delighted that Deepak will be leading Gladstone towards its continued success," said Andrew S. Garb, a trustee of the Gladstone Institutes. "He's demonstrated great leadership skills and will bring a remarkable set of abilities to his new role. We also wish to sincerely thank Sandy for his exceptional work over the past seven years, particularly in modernizing Gladstone's research portfolio and diversifying revenue sources."
During his tenure as president, Williams led Gladstone through an important period of transition and growth. He helped develop new organizational structures, broaden opportunities for leadership and unique ventures, and explore new financial practices.
He also oversaw the founding of several biotechnology companies, which resulted from the translation of intellectual property assets into the development of novel therapeutics. After the end of his term as president, he will maintain his positions as CEO of the Gladstone Foundation, CEO of BioFulcrum, and board member of Cure Network Ventures, Inc.
"It has been a pleasure and a true privilege to be Gladstone's President," said Williams. "I've been thrilled by the science conducted here and blessed by daily interactions with so many talented and dedicated individuals. I'm proud of what has happened here during my time in office, but I'm also eager to put a most able and worthy successor in place. I'm confident that Deepak will refresh the vision in ways that will lead to even greater accomplishments."
###
About Deepak Srivastava
Deepak Srivastava, MD, is the Younger Family Director, a senior investigator and director of the Gladstone Institute of Cardiovascular Disease, and director of the Roddenberry Stem Cell Center at the Gladstone Institutes. He is also the Wilma and Adeline Pirag Distinguished Professor in Pediatric Developmental Cardiology, and a professor in the Department of Pediatrics and the Department of Biochemistry & Biophysics at UCSF. In addition, he is an attending pediatric cardiologist in UCSF's Benioff Children's Hospital.
Srivastava completed his undergraduate degree at Rice University, his medical training at the University of Texas Medical Branch in Galveston, and his residency in the Department of Pediatrics at UCSF. He also did a fellowship in pediatric cardiology at the Children's Hospital of Harvard Medical School and a postdoctoral fellowship at the M.D. Anderson Cancer Center. He has received numerous honors and awards, including endowed chairs at both UCSF and the University of Texas Southwestern, as well as elections to the American Society for Clinical Investigation, the American Academy of Arts and Sciences, the American Association for the Advancement of Science, and the National Academy of Medicine. He also serves on the editorial board of the journals Cell and Cell Stem Cell.  Srivastava was recently elected vice president of the International Society for Stem Cell Research, and will become ISSCR President in 2019.
About R. Sanders Williams
R. Sanders "Sandy" Williams, MD, has been President of the Gladstone Institutes since 2010. He is also Gladstone's Robert W. and Linda L. Mahley Distinguished Professor and a professor of medicine at UCSF. He has been elected to the National Academy of Medicine, Alpha Omega Alpha, the American Society for Clinical Investigation, and the Association of American Physicians. He is a Fellow of the American Association for the Advancement of Science and for the California Academy of Sciences. He also serves on the board of directors for the Laboratory Corporation of America.
Before Gladstone, Williams held several management positions at Duke University, including Senior Vice Chancellor and Senior Advisor for International Strategy. He has also served as president of professional societies, on editorial boards of leading academic journals such as Science, and on the Director's Advisory Committee of the National Institutes of Health and the Board of External Advisors to the National Heart, Lung, and Blood Institute. Williams was educated and received postdoctoral training in public and international affairs, internal medicine, cardiology, biochemistry and molecular biology at Princeton University, Duke University, Harvard University (Massachusetts General Hospital), Oxford University and the Cold Spring Harbor Laboratory.
About the Gladstone Institutes
To ensure our work does the greatest good, the Gladstone Institutes focuses on conditions with profound medical, economic, and social impact—unsolved diseases. Gladstone is an independent, nonprofit life science research organization that uses visionary science and technology to overcome disease. It has an academic affiliation with the University of California, San Francisco.
Source: Gladstone Institutes
Share:
---
Categories: Research, Medical Research, Business News
Tags: appointment, Deepak Srivastava, Gladstone Institutes, president, R. Sanders Sandy Williams
---