Dee Poku, Founder of WIE Network, Announces the Launch of Black Women Raise
Press Release
•
updated: Jan 11, 2019
Iconic Gathering of the Top Black Female Founders in America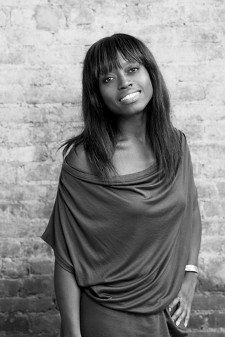 NEW YORK, January 11, 2019 (Newswire.com) - January 11th, 2019 sees the launch of the inaugural Black Women Raise symposium, which was announced today by founder Dee Poku Spalding. This first-of-its-kind event convenes the leading black female founders in America alongside high-level funders, business leaders and advisors equally committed to tackling issues of diversity and wealth creation. Thasunda Duckett, CEO of JP Morgan Chase consumer bank, will headline.
Black women are creating businesses at a rate 15 times the national average, yet they receive a meager portion of available investment capital. Of the $85 billion in venture capital invested in 2017, just 2.2% went to women, with black women less than 1% of that total. Additionally, though the average investment in a typical business startup is nearly $1 million, for women and minority-owned businesses, that drops to just $213,000 and $185,000, respectively.
Black Women Raise is designed to accelerate the ability of these entrepreneurs to raise growth capital, scale up and create pathways for the women behind them. In addition to Thasunda Duckett, the event will feature Esi Eggleston Bracey (Unilever), Sadira Furlow (Pepsi), Charles Treseder (Precurser Ventures), Shannon Washington (Deutsch), Hayley Barna (First Mark Capital), Sutian Dong (Female Founders Fund), Kai Bond (Comcast Ventures), Keisha Smith Jeremie (Tory Burch), Neil Blumenthal (Warby Parker) and Susan Lyne (BBG Ventures).
Founders participating in the program include Jean Brownhill (Sweeten), Julia Collins (Zume Pizza), Marah Lidey (Shine Text), Lisa Skeete Tatum (Landit), Jewel Burk (PartPic), Amanda Johnson/KJ Miller (Mented) and Asmau Ahmed (Plum Perfect), who, collectively, have raised over $400m in investment capital.
WIE Network founder Dee Poku, who is spearheading Black Women Raise, said: "I launched this program for a couple of reasons. The first was actually to reframe the conversation around black female founders. Yes, we encounter barriers, but despite that, we are strongly innovating in our fields and building incredible businesses that compete comfortably in the marketplace. And secondly, I wanted to build the type of strong community and network around this group that other founders get to take for granted."
About Black Women Raise:
Black Women Raise is supported by Twenty65, NBC Universal, SVB Bank and All Raise with media partner Forbes Women. Other supporters include Rich Talent Group and UFCG. The event takes place at NBC Studios, Rockefeller Center on January 11th, from 11.30am to 6pm.
Black Women Raise is hosted by WIE (Women Inspiration and Enterprise) an influential leadership network for women. The organization consists of four brands all designed to create community for women in the workplace – WIE Network, The Other Festival, A Dinner For Ladies and Black Women Raise. Previous speakers include Mellody Hobson, Queen Rania, Christy Turlington, Diane von Furstenberg, Nancy Pelosi, Iman, Rosario Dawson and Naomi Campbell.
For further information, please contact:
aina@blackwomenraise.com
Source: Dee Poku