DDI Releases New Impact Sessions Personalized for Unique Needs of Mid-Level Managers
Press Release
•
May 24, 2023
Backed by a rigorous new personality tool, DDI's sessions for leaders of leaders deliver focus, insight, and connection in less than two hours.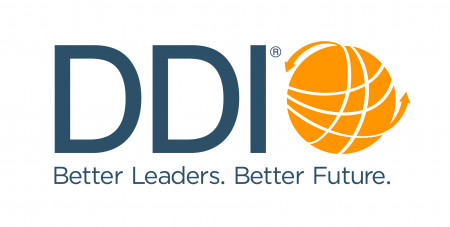 PITTSBURGH, May 24, 2023 (Newswire.com) - DDI, a global leadership company, has released a new leadership development series called "Impact Sessions" designed specifically for the unique needs of leaders of leaders.
Impact Sessions cover the specific challenges leaders face as they advance beyond frontline leadership into more senior roles and start to prepare for future executive roles. With these leaders' busy schedules in mind, Impact Sessions are fast-paced, hyper-focused sessions delivered in two hours or less on advanced leadership topics. Engineered to help leaders build their networks, sessions are packed with opportunities for leaders to connect with one another in breakouts and discussions.
The new sessions are included in DDI's Multilevel Leadership Development Subscription. Current clients will be able to access them in their portfolios on June 15.
"Mid-level managers are often overlooked and underrecognized, but are really the unsung heroes of their organizations," said Gina Dickson, chief product and marketing officer at DDI. "So much of what they do - connect strategy to execution, drive company culture, connect the dots between what different departments are doing - is often crucial but invisible work. Our goal with our new Impact Sessions is to help companies clarify and understand the crucial role of mid-level managers, and meet their distinctive development needs to perform exceptionally in their roles."
As leaders influence larger teams and networks, it's crucial that they understand how their individual habits and tendencies affect their leadership performance. To help these leaders understand their personal impact, many of DDI's new Impact Sessions uniquely weave personality insights into leaders' experience.
Prior to participating in a course in the series, leaders take DDI's Leadership Personality Insights Inventory. They then receive a Leadership Styles Report with insights about their overall personal impact. The data also fuels personalized reports that leaders receive before participating in a group learning session, with specific information about how their personal style influences their effectiveness in building a particular skill.
"It's not enough to train this critical group of leaders just by giving them advanced concepts," said Verity Creedy, vice president of product management at DDI. "You need to meet them where they are in the context of their challenges and help them make conscious decisions about the personal impact they want to have as leaders. That's what's going to give them the 'a-ha' moment about what they can do differently to become more effective as they rise in the organization."
Impact sessions are available for both in-person and virtual classroom settings. They cover a range of topics crucial to mid-level leader performance, including:
Accelerating Change
Coaching for Growth
Connecting Talent to Strategy
Determining Strategic Priorities
Driving Transformation through Culture
EQ: Mastering Interactions with Others
EQ: Mastering Self
Influencing from Stakeholder Perspectives
Leading in a Digital Era
Leading Through Vision
Peer Coaching for Success
Understanding Decision-Making Tendencies
Learn more about DDI's leadership development subscriptions.
About DDI
DDI is a global leadership consulting firm that helps organizations hire, promote and develop exceptional leaders. From first-time managers to C-suite executives, DDI is by leaders' sides, supporting them in every critical moment of leadership. Built on five decades of research and experience in the science of leadership, DDI's evidence-based assessment and development solutions enable millions of leaders around the world to succeed, propelling their organizations to new heights. For more information, visit ddiworld.com.
Source: DDI