Day Translations to Solve the Global Concern of Medical Mistranslations
Press Release
-
updated: Feb 15, 2019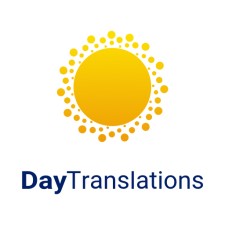 NEW YORK, February 15, 2019 (Newswire.com) - New stories arise annually of clinical problems around the world that could have been avoided with proper interpretation. Day Translations is calling for a change, and providing the resources to make that change happen.
The Annals of Emergency Medicine International Journal conducted a study to discover the difference in communication between Spanish-speaking patients and English-speaking doctors based on the type of interpreter involved. Patients were divided into three categories. One group was provided a professional interpreter, one was provided an ad hoc interpreter, and the final group was given no interpreter at all. The results alarmingly revealed that patients with ad hoc interpreters were at a higher risk for clinical repercussions than those with no interpreter at all. Moreover, professional interpreters with more hours of training significantly improved communication and reduced errors.
Despite the evidence, many medical facilities don't offer professional medical interpreters. Day Translations has created multiple solutions for this concern.
Day Translations has a layered set of options available to improve healthcare communications across languages. Their typical medical translation services include translations for prescription labels, medical history reports, patient questionnaires, and clinical studies. For medical interpreting, Day Translations provides in-person interpreters who can arrive at any medical facility worldwide within 24 hours of the request. If there is a need for interpretation instantly, Day Translations offers a toll-free over-the-phone interpreting service, where doctors can connect instantly with an interpreter in any language.
To top it off, Day Translations is so passionate about providing language solutions for medical emergencies, they created an interpreting mobile app, DayInterpreting. Set to launch this spring, this app will allow people instant access to an interpreter via phone or video chat. It is projected to provide aid in crisis situations and medical emergencies, as well as enhance everyday communication among businesses and individuals.
Not only are they providing these solutions, but Day Translations goes through an extensive hiring process to assure they are equipped with the most well trained and knowledgeable interpreters in the industry. Their network includes over 10,000 trained interpreters and translators. Plus they offer interpreters who specialize in specific fields of medicine.
"Medical interpreters specialize in fields of medicine just like doctors do. We don't just pair our clients with the first available interpreter. We measure the level of urgency in the situation, and then connect the client with the most accurate, well trained interpreter in that field. We do that for every industry." —Sean Hopwood, Day Translations CEO
Day Translations has always been passionate about improving communication in emergency situations. They have sent their own interpreters to assist with Translators Without Borders, and provided volunteer interpreters during the Egyptian crisis of the Arab Spring.
"Keeping people communicating is the mission behind our company. So, when communication becomes an issue where lives depend on its accuracy, it's our obligation to provide a solution," says Hopwood.
Day Translations takes pride in the level of qualification and experience that all of their translators and interpreters have. Hopwood continues, "The higher we hold our standards for our team, the better we can serve our clients."
Day Translations, Inc. is a global professional translation company, honored in the 2018 Inc. 5000 as one of the fastest growing private companies in the United States. They help individuals, small businesses, and multinational corporations expand their global impact by bridging the language gap, and optimizing marketing strategies. Day Translations is passionate about language and grateful for the opportunities they've had to support humanitarian services, including providing interpreters during the Egyptian crisis of the Arab Spring and supporting Translators Without Borders.
Source: Day Translations, Inc.
Share:
---
Categories: Healthcare
Tags: business to business, healthcare translations, medical interpreting, medical reports, medical translations, professional translation services, translations
---