Day Translations Takes the Best Video Games Global
Press Release
-
updated: Jan 10, 2019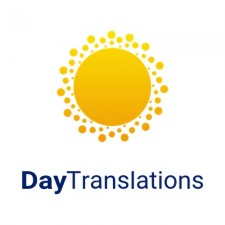 NEW YORK, January 10, 2019 (Newswire.com) - Day Translations is bringing video games to life around the world. Someone not immersed in the video game culture may think that running around taking over lands doesn't leave much for translations. But any true gamer knows that video games run the gamut when it comes to communication.
The gaming industry has yet to hit a slowdown. With each technological advance, video game companies receive a new opportunity to showcase their skills. Every year, video games and mobile apps alike bring a higher level of both graphics and narrative to the table. And while some passionate gamers will dive into a game with or without translations, many games remain locked to the culture they were developed in due to a lack of translation and localization.
Day Translations is providing a solution with video game localization services. In the process of localizing a video game or mobile app, Day Translations' professional translators and localization specialists immerse themselves into each game, becoming familiar with written concepts and design aspects. They identify which elements of the game need to be translated, both in storyline and design. Then they provide options for integrating the translations including subtitling and voice-overs.
"It's important to recognize and replace different idioms or cultural references that don't work across cultures. But to take away the tone of a game is to vandalize artwork. We balance a game's cultural relevance and vibrant narrative to bring the best games to new locations without sacrificing gameplay," says Sean Hopwood, Day Translations CEO and Video Game Enthusiast
In addition to the game itself, Day Translations is providing gaming companies with help across the board. This includes packaging, branding, manuals, ReadMe Files, and the game's web pages.
Day Translations values the art and intention behind the making of a video game. They also respect the cult following that certain games create. "There is no reason a solid game shouldn't cross borders," says Hopwood. "We are excited to help spread this talent as far as it will go."
Day Translations, Inc. is a global professional translation company, honored in the 2018 Inc. 5000  as one of the fastest growing private companies in the United States. They help individuals, small businesses, and multinational corporations expand their global impact by bridging the language gap. Day Translations is passionate about language and grateful for the opportunities they've had to support humanitarian services, including providing interpreters during the Egyptian crisis of the Arab Spring and supporting Translators Without Borders.
Source: Day Translations Inc
---
Categories: Video Games
Tags: E Sports, Gamers, Global, Localization, Translations, Video Games, Videogames
---