Day Translations Inc. Offers to Partner With Facebook in Order to Combat Hate Speech
Press Release
•
updated: Jun 5, 2018
Day Translations provides services for more than 100 languages through professional human translators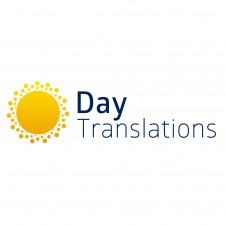 NEW YORK, June 5, 2018 (Newswire.com) - Day Translations Inc., a translation company with 11 years of experience in the language industry, has responded to co-founder and CEO of Facebook Mark Zuckerberg's Congressional testimony in a recent blog post in which they offered to partner with the company. Zuckerberg testified that Facebook is working to address the challenges of identifying "fake news" and "hate speech" on the social media platform.
Zuckerberg indicated that Facebook's plan is focused on hiring more people to moderate content and that, by the end of 2018, the company would have assembled an international team of 20,000 native speakers of different languages in order to accurately detect hate speech.
"In his testimony, Zuckerberg also indicated that Facebook's current artificial intelligence is not advanced enough to accurately maneuver linguistic nuances effectively enough to flag hate speech, and technology that could is about five to 10 years away," said Sean Hopwood, president and CEO of Day Translations Inc. "The technology may not be there yet, but native translators like we have on staff could certainly do the job. We'd be happy to partner with Facebook and join together in this fight against hate speech."
In the blog post, Day Translations, a member of the American Translators Association, also indicated that it's essential for Facebook to hire unbiased professionals because, in order to effectively combat hate speech and misinformation, the content needs to be impartially evaluated by moderators who work beyond any personal political bias.
Working with an international team of mother-tongue linguists, Day Translations provides translation, localization and interpretation services for more than 100 languages.
The company's popularity is currently on the rise, due, partially, to their innovative instant interpretation services, through which they place a native interpreter at the disposal of the client over the phone, instantly upon request. These services are available 24/7 and provided by specialists, each of whom has been extensively trained to ensure clear cross-cultural communication in certain specific settings.
About Day Translations Inc.
Founded in 2007, by President and CEO Sean Hopwood, Day Translations Inc. aims to facilitate communication worldwide through culturally sensitive language solutions for businesses, the medical sector and immigration purposes. The company's Day Interpreting service connects clients to specialized interpreters instantly, via the web or via telephone. To learn more, visit DayTranslations.com.
Source: Day Translations Inc.
Related Media
Additional Links