Day Translations Announces Production of Business and Globalization Podcast to Air the Summer of 2019
Press Release
-
updated: May 21, 2019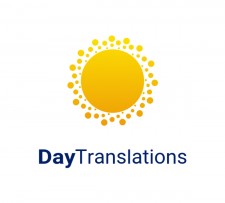 NEW YORK, May 21, 2019 (Newswire.com) - Today, global language services provider Day Translations Inc. announced that it will produce a business and globalization podcast to air this summer season on some of the most popular podcasting platforms.
The weekly show, titled "Going Global with Day Translations," will cover topics on globalization, brand localization, language and the challenges faced by multicultural businesses.
"Going Global with Day Translations" will be part of the company's ongoing campaign to provide international entrepreneurs with the news, advice on current trends and professional opinions they need to better understand the global business landscape in this day and age.
With this project, Day Translations is leading the way in content creation for the language industry. "We aren't just a translation company," said Sean Hopwood, Day Translations' CEO. "We know how to help businesses expand, and we want to provide entrepreneurs with the information they need to do so. And we want to do it in more than one format."
The show will feature informative case studies garnered from the company's 12-year-long experience, as well as the input of professionals working at Day Translations and special guests from other industry-leading international businesses.
Customers, as well as subscribers to the company's newsletter, will be granted early access to podcast episodes, as well as extra material and Q&A sessions with its guests.
"The internet is full of opinions and information that might not be checked," said Hopwood. "We'll start a podcast because we believe that having access to trustworthy experts in a variety of fields and backgrounds is important."
The podcast, which will be produced and hosted by Day Translations' own digital marketing manager, Diego Mejía, will be initially available through Soundcloud, Anchor, Podbean and Spotify, with the possibility of further expansion to Apple Music.
Day Translations Inc. is a global, professional translation company, honored in the 2018 Inc. 5000 as one of the fastest-growing private companies in the United States. It helps individuals, small businesses and multinational corporations expand their global impact by bridging the language gap and optimizing marketing strategies. Day Translations is passionate about language and grateful for the opportunities it has had to support humanitarian services, including providing interpreters during the Egyptian crisis of the Arab Spring and supporting Translators Without Borders.
Source: Day Translations Inc.
Share:
---
Categories: Business Development
Tags: business development, business expansion, globalization, internationalization, language service provider, language services
---