David Whitaker Discussed E-Discovery and Document Management
The importance of preparedness when managing millions of records for pending litigation.
Press Release
-
updated: Jun 27, 2018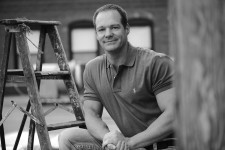 BOSTON, June 27, 2018 (Newswire.com) - In a recent sit and speak with local area attorneys, David Whitaker outlined his approaches to Electronic Discovery and Document Preservation. "The volume of documents involved in typical legal disputes can run into the millions and millions of pages, and to not be prepared to manage all of those records can make or break your case," says Mr. Whitaker, a digital development strategist. Lawyers present engaged in a lively discussion on cloud storage and archival software as well as the types of data typically being collected in modern litigation. "Discovery no longer just covers emails and memorandums. Everything from text messages to biometric and global positioning records can provide important details about a case, and that information is not only important to document, but to document in such a way that allows for the proper story to be told," says David Whitaker.
Mr. Whitaker, who has consulted for various law firms and organizations on e-Discovery, described the challenging environment faced by lawyers. "Imagine defending a client who is engaged in federal litigation, and they come to you with 100 computers in response to a request for any and all documents. What do you do with all that data, and is that data all that there is available? In an age where our watches can send messages to colleagues around the globe, is a desktop computer the only source of information that we need to secure?" Mr. Whitaker asks, before going on to explain that in this modern environment, where email is not the only means of communication, it is important for attorneys to consider all methods of communication and documentation when preparing for e-Discovery. While an extensive amount of work must go into the procurement of the data, through scrubbing and other search-related activities, the data must also be organized and presented in a format that is effective and efficient. "If we are managing 1 million records, can we sort them by type? Can we sort them by date? Can we run an algorithmic analysis that shows us all the activities that occurred around one document? How usable is the record if it only exists as an island unto itself?" Asked Mr. Whitaker, while speaking with attorneys about e-Discovery.
In the Internet age, with data being produced by our cell phones, watches, computers and traditional office operations, e-Discovery has become a major task for law firms around the country, and effective Document Management starts with a complete understanding of the total picture.
Media Contact:
Mon Ethos Pro Consulting
Phone: 855-451-5855
Email: press@monethos.com
Source: David Anthony Whitaker
---
Categories: Legal Services, Computers and Software
Tags: David Anthony Whitaker, David Whitaker, David Whitaker Winthrop, Digital Development, Document Management, e-Discovery, Electronic Discovery
---