Datatel Releases Automated Phone Customer Satisfaction Surveys for Small and Medium Businesses
Press Release
•
Aug 6, 2015
Datatel's automated phone Customer Satisfaction Survey helps businesses cost effectively obtain feedback from customers on products or services delivered with minimal effort.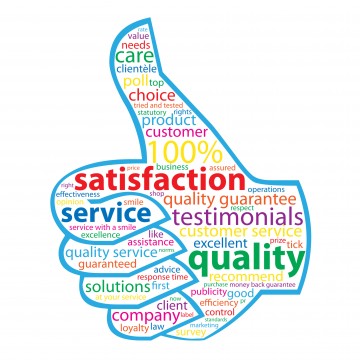 Miami, FL, August 6, 2015 (Newswire.com) - Datatel Communications Inc. /Datatel Inc. in Canada, a leader in IVR Services on the Cloud, just released its automated phone Customer Satisfaction Surveys service to help businesses cost effectively obtain customer feedback on products or services delivered with minimal effort.
"Customer service satisfaction is an integral part of businesses of all sizes. "The question of how to achieve the best results in a cost effective and ease of use format is the continuous hurdle companies are faced with," said Barnard Crespi, Datatel's Co-CEO. "We have taken the challenge of this away from businesses by now offering small and medium businesses an automated phone survey that is easy to launch."
Datatel provides a workbook with a wide range of questions for many industries that have proven to be successful in achieving the information needed to gauge customer satisfaction.
By having the automated phone Customer Satisfaction Survey up and running promptly, businesses can now dedicate their time and resources to responding to customers' feedback and capitalizing on opportunities. In return, this will allow them to gain a competitive advantage and increase revenue opportunities.
To download the complimentary workbook, please click: http://www.datatel-systems.com/WhitePapers/CustomerSatisfactionIVRSurvey_Request.htm
About Datatel
Datatel is a leading provider of Secure IVR (Interactive Voice Response) Services on the Cloud. Datatel's IVR Services are employed by businesses, healthcare providers, research institutions, government and service providers to automate a wide range of caller interactions over the telephone - including payments, voting, surveys, patient communications, and employee tracking applications among others.
Datatel's IVR success comes from over 19 years of research, development and continuous improvement in delivering IVR service models that provide organizations with reliability, flexibility, and security. As a Cloud platform, Datatel maintains all infrastructures, reducing expenses and ensuring rapid and worry-free implementation.
For additional information, please visit: http://www.datatel-systems.com
Media Contacts:
Julie Huang
800-831-6660 x 255
Additional Links