DataStream Live in Canada and Expands ATM Management Solutions in the United States
Press Release
•
Jan 17, 2023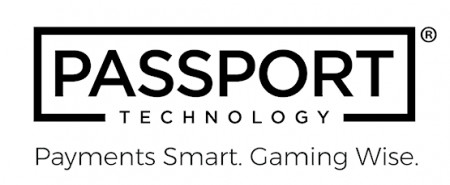 LAS VEGAS, January 17, 2023 (Newswire.com) - Passport Technology Inc. (Passport), the fastest-growing provider of payment technology to the global gaming industry, is pleased to announce DataStream®, Passport's proprietary ATM Management and Access Solution, is now live in Canada across multiple customers and has expanded customer enablement in the United States.
"Passport is committed to introducing innovative core ATM, Quasi Cash, Check Cashing, and Digital Payment enhancements that drive maximum revenue and patron loyalty for our customers," states Jason King, CRO, Passport. "Access to cash in brick-and-mortar casinos is a top priority for our customers, and DataStream offers unrivaled feature functionality to our customers. This groundbreaking, patent-pending technology solution is the first-of-its-kind in the fintech switch ecosystem and positions Passport as a leader in the industry, taking control of our future and providing a unique value proposition which will directly translate to increased casino patron loyalty."
Launched in 2003 in the United States, DataStream has become one of North America's fastest-growing, bank-sponsored, proprietary ATM processors, facilitating ATM, POS and Value-Add transaction processing to retail and gaming-based clientele. In 2020, DataStream pioneered an innovative, fully cloud-based processing architecture to provide processing clients with unmatched levels of reliability, automated redundancies, uptime, and processing security not available in traditionally hosted environments. This is true hot/hot transaction processing architecture combined with DataStream's advanced PCI transaction security protocols, which will benefit Passport's many valued customers and partners in Canada. It is DataStream's ability to fully integrate Passport's customized Value-Add transaction flows that may give the pairing the greatest competitive advantage. It is this unique combination of services, security and technical development that will set DataStream transaction processing apart and ahead in the Canadian market.
"Passport is proud to provide an end-to-end payment eco-system developed, hosted, and managed in-house to our U.S. and now Canadian customers," stated Kent Cain, Senior Vice President of Platform Operations, Passport. "Our fully integrated cloud-based ATM processing platform is a significant technological milestone in Canada, and with almost two decades of ATM processing experience in the United States, DataStream is positioned to deliver industry-first feature functionality."
About Passport Technology
Passport's pursuit of excellence is driven through diversity, inclusion, and collaboration as we strive to create opportunities for all stakeholders to thrive. Passport is a leading developer of technology-based solutions and services for the highly regulated payments, gaming, and financial services markets. The company's product portfolio includes redemption kiosks, quasi-cash, check warranty, ATM, digital payments, cash and cashless integrations, casino automation, regulatory compliance solutions, bank-sponsored transaction processing, server and web-based analytics, agnostic application management systems, and interactive content and loyalty services. Through its privileged gaming licenses and payment sponsorships, Passport has securely and responsibly settled over $45 billion in funds to casino floors across the globe.
For more information, please visit passporttechnology.com
Source: Passport Technology
Tags