Datarecovery.com Restores Rare 1979 Interview With Talking Heads
Press Release
•
Feb 14, 2023
Award-winning producer/director Greg Crutcher finds lost video reels, has them restored in a clean-room video restoration lab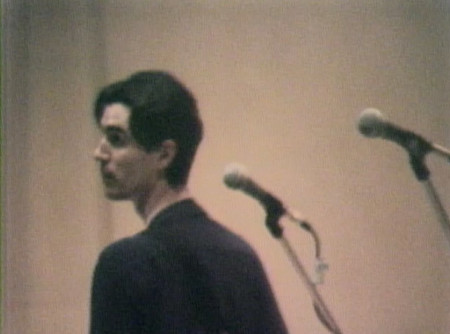 ST. LOUIS, February 14, 2023 (Newswire.com) - With help from Datarecovery.com, an award-winning filmmaker and television producer has digitized some of his earliest work — including a rare 1979 interview with Chris Frantz, then-drummer for the Talking Heads.
Greg Crutcher has had a storied career, serving as producer or director on six cable network series and nine specials. His credits include directing CMT Showcase for Country Music Television (CMT), Billy Ray Cyrus: I Give My Heart to You for TNN, and more than 100 music videos for legendary musicians such as Garth Brooks, Travis Tritt, and Steven Curtis Chapman.
In late 2022, Crutcher set out to digitize eight Sony U-Matic ¾-inch tapes from the beginning of his career. He'd worked as a reporter for several local stations in Kansas and Missouri in the late 1970s.
"The tapes were from my first two jobs in television," Crutcher says. "I was a news reporter, feature reporter, and I also produced weekend shows. [The tapes] had been sitting in a box for years — I took them with me every time I moved, but I never did anything with them.
"These were working tapes that had probably been recorded over multiple times, and they'd decayed for 40-something years," Crutcher explains. "The condition worried me. I wanted to find someone who really knew what they were doing."
While looking for a U-matic digitization service, Crutcher found Datarecovery.com and filled out an info request form. "Someone called me back immediately," he says. "The thing I was most impressed by is how everyone seemed so eager to help."
The digitization process was mostly straightforward, but oxide loss had affected some of the tapes, diminishing their audio quality. By treating the tapes in a specialized clean-room environment with controlled heat and humidity, Datarecovery.com was able to restore most of the missing audio.
In the recovered interview, Frantz discusses the "wholesomeness" of the Talking Heads relative to other rock groups of the era. He mentions that "armed guards" in Joplin, Missouri, poured out the band's beer backstage prior to a show, and discusses the Talking Heads' relationship with legendary producer Brian Eno.
Crutcher has some advice for other video professionals with decades-old U-matic tapes: If the footage is important, digitize it. "If you're sitting on those tapes, get them to a professional," he says. "I'll be recommending Datarecovery.com to my colleagues." To see the full interview, visit datarecovery.com.
Datarecovery.com is a worldwide leader in professional video digitization, data loss prevention and data recovery services. With four locations in California, Illinois, Arizona, and Toronto, the company provides a variety of services to thousands of clients each year. Visit https://datarecovery.com for more information.
Source: Datarecovery.com, Inc.