DATAMARK Gives Insider View on When Outsourcing to India Works (And When It Doesn't)
Press Release
•
updated: Mar 31, 2020
The business process outsourcing firm offered up a balanced look at one of the hottest industry trends in its latest publication.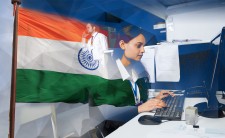 EL PASO, Texas, March 31, 2020 (Newswire.com) - DATAMARK, a leading business process outsourcing company, recently released "Should You Consider Outsourcing to India?" The report explores why companies are choosing to outsource business operations to India, market scope, and when it might not be a good fit as well as alternatives. The complete piece is live on DATAMARK.net.
The India spotlight is the latest addition to DATAMARK Insights, a growing library of materials that provide business leaders with the resources necessary to make data-driven decisions. Industry-specific materials are also available, with a focus on sectors like healthcare, finance, insurance, government agencies, and other industries that must often navigate an overwhelming number of regulatory guidelines.
One in five businesses already plans to outsource to India or would consider doing so, contributing to the $150 billion market, the report explains. More than two-thirds of companies that outsource to India do so for financial benefits, while others say it's the ability to focus on core business areas, expand, or increase service offerings that make the solution ideal.
"India is very welcoming," adds DATAMARK President Bill Randag. "Outsourcing has been a major contributor to economic growth for the country, so it does a great deal to support the industry. Plus, the workforce is well educated, and the country has the second-largest English-speaking population in the world."
He notes that there have been great infrastructure improvements as well, which makes conducting business and staying connected easier. It's a boon when overnight document processing is necessary too. Oftentimes, a company's American workforce handles operations during normal business hours and the team in India takes the "night" shift since there's roughly a 12-hour time difference. Recruiting, developing, and retaining overnight staff is simplified this way.
Particularly in this time of change in which people are concerned about business continuity and crisis management, BPO can provide reassurance operations will continue even when pandemics or other challenges arise, he says. Companies can leverage the work-from-home model with the core team and pair it with on-premise processing, creating a very strong business continuity plan that gives them an edge against competitors and maintains customer satisfaction levels.
"Despite the benefits, outsourcing to India is not the right choice for every organization or business process," Randag cautions. He adds that sometimes companies want to improve customer service by increasing Spanish bilingual representatives or they feel more comfortable having operations where execs can pop in quickly. "We have a global footprint, which makes it easy to find the best solution depending on the company's needs," he explains.
Randag adds that DATAMARK has facilities across the United States, Mexico, and India, which offer a variety of business process outsourcing services ranging from contact centers through data processing and digital mailrooms. If interested visit DATAMARK.net.
Chelsea Hill
915-242-6117
chelsea.hill@datamark.net
​www.DATAMARK.net
Source: DATAMARK Inc.