Data Dynamics is Honored to Receive the Red Herring's Top 100 North America Award 2019
Press Release
•
updated: May 17, 2019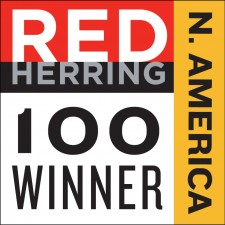 TEANECK, N.J., May 17, 2019 (Newswire.com) - ​​Data Dynamics is proud to announce its most recent achievement: winning the Red Herring's Top 100 North America 2019 Award. This marks the second year that Data Dynamics has won this prestigious award. Red Herring's Top 100 North America award recognizes the continent's brightest and most innovative private ventures.
"We are proud to be recognized by Red Herring as a Top 100 North America. The award is a recognition of all the hard work of our team members and the partnerships we've built with our customers," said Piyush Mehta, CEO. Data Dynamics empowers enterprises across the globe to convert storage from a cost silo into a data asset. This empowerment is delivered via its industry-leading StorageX platform. StorageX helps analyze, move, manage and modernize data across hybrid, cloud and object-based storage infrastructures for true business transformation. StorageX eliminates vendor lock-in and provides a policy-based, storage management platform for insight, agility and operational efficiency to transform enterprise data assets into a competitive advantage.
Red Herring's editors have been evaluating the world's leading start-ups and tech companies for over two decades. It gives them the ability to see through the industry's hype and to pick firms that will continue to achieve success. Brands such as Alibaba, Google, Kakao, Skype, Spotify, Twitter and YouTube have all been singled out in Red Herring's storied history.
The Top 100 North America has become not only a springboard for some of tech's biggest names but a valued and trusted tool for venture capitalists, experts and analysts predicting trends at the industry's sharpest edge.
"Selecting finalists for this year's Top 100 has proved more difficult than ever," said Alex Vieux, publisher and chairman of Red Herring. "North America has been tech's beating heart for years – but never have I seen such an exciting, disruptive and innovative generation as we have in 2019.
"Data Dynamics fully deserves its place among our finalists, and I've every confidence it will make a significant impact in the tech world," added Vieux.
About Data Dynamics
Data Dynamics was founded in the year 2012 by Mr. Piyush Mehta, CEO, who has over 25 years of entrepreneurial experience, with the past 20 focused in software and technology services. The Data Dynamics team is filled with a strong set of experts and highly experienced individuals with one goal stating, "Dynamic data management is the core of their DNA, and the cornerstone of everything they build." Used today by 26 of the top Fortune 100 companies, StorageX has optimized more than 350 PB of storage, saving more than 170 years in project time and $170 million in total storage costs. For more information, visit www.datadynamicsinc.com or contact sales@datdyn.com.
Media Contact:
​Sonal Pokale​
Phone: (720)-767-9437
Email: sonal.pokale@datdyn.com
Source: Data Dynamics
Tags
Additional Links