Dark Web News Team Catches Up With Eileen Ormsby, Author of 'The Darkest Web'
Press Release
-
updated: Apr 27, 2018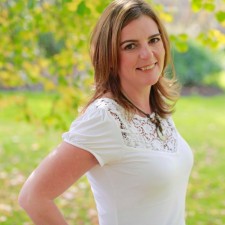 HOUSTON, April 27, 2018 (Newswire.com) - Dark Web News is the internet's ultimate dark web resource, providing readers with breaking news, helpful tutorials, insightful opinion pieces and up to date reviews. Over the years, Dark Web News has solidified its place in the community as a trusted source for all things Tor and darknet.
Eileen Ormsby, author and journalist, took the time to speak with Dark Web News about her brand-new book, "The Darkest Web."
"The Darkest Web" delves into three areas of the dark web which paint a picture to demonstrate some uses of the network.
Marketplaces have been a staple of the dark web since the inception of the Silk Road. Eileen covers the darknet markets and the Silk Road story in its now-prolific rise to infamy. She then dives deeper, reaching out and chatting with assassins and hitmen, and exploring the topic of contract killing. The book doesn't stop there, grabbing some of the mud at the lake's floor to discuss the toughest corners of the dark web: the sharing of abuse.
In an interview, Eileen shares with Dark Web News her pathway into this new life of investigative journalism and writing. She's now spoken with larger-than-life figures of the dark web world.
Like the actual dark web, "The Darkest Web" is hard to read in some sections. Freedom comes at a cost. Eileen's insight and candor makes for a captivating interview:
"I think the dark web technologies will be coming to our computers as more people seek to claw back their right to privacy. It is not feasible to simply live our lives offline, so I think people are really going to start demanding genuine control over who can take our information and what they can do with it."
Find the full Q&A with Eileen here.
Dark Web News continues to lead the way on dark web stories, interviews and news items with its dedicated team bringing you the best across the dark web — filtering the noise and presenting the issues that affect everyone in the darknet sphere.
Source: Dark Web News
---
Categories: Media and News
Tags: dark web, dark web news, Eileen Ormsby, The Darkest Web
---