SEO Expert Danny Rampelli Generates 7 Figures for Business Owners Annually
Press Release
-
updated: Mar 1, 2018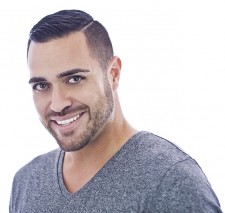 DEERFIELD BEACH, Fla., February 28, 2018 (Newswire.com) - There are millions of websites across the U.S., and many companies now realize they must have an online presence. Yet most still fall short of bringing in new customers because they don't understand or invest in SEO marketing. Danny Rampelli knows all too well the difference that online marketing using SEO makes when it comes to business success. Not only has he been a successful serial entrepreneur using SEO marketing, but he has helped many companies to increase their sales through his SEO marketing services.
"Companies that don't invest in SEO marketing are simply leaving money on the table," explains Danny Rampelli, the president of Reputable SEO Marketing. "People are often reluctant to invest in SEO marketing, which keeps them from ever reaching the level of success that they want. It's crucial that you engage in strategic SEO marketing in order to maximize the number of quality leads and sales that come to your website."
Just having a website isn't good enough, because that doesn't ensure that people will find your site or that those who do are actually ready to do business. Rampelli has had over 11 years of experience successfully using online marketing tactics in order to rise to the top. He actually started his first business in 2003 and sold it four years later because he realized the future of business is the internet. In 2007, he started an online business and by effectively using SEO marketing to generate sales and leads he was able to sell his online MMA equipment business to a competitor. In 2009, he decided to take his SEO marketing knowledge and offer it to other businesses, starting an SEO agency, to help them increase their revenue by attracting buyers to their website.
As a top SEO expert, Rampelli is part of a team that includes SEO audit experts, digital marketers, serial entrepreneurs, and Web programmers. Their mission is to help companies dominate local and national search results in the top search engines for buyer keywords, which brings in high-quality leads which then brings more sales and higher revenues. Their services focus on a suite of key online marketing areas, including video marketing, increasing website rankings, increasing Google maps listings, mobile website optimization, and Facebook lead generation. They believe in the "analyze then optimize" approach and focus on using the right keywords to help bring in quality traffic to the business website, concentrating on reaching those with high buyer intent.
"We are committed to helping businesses achieve higher revenues and rise above the competition," added Rampelli. "The world we live in today calls for doing this through online marketing, especially by using SEO properly. The good news is that businesses don't have to know SEO marketing, they just need to work with our team. We will bring in the high-quality traffic, while they do what they do best. SEO marketing is an investment that far exceeds paying for itself in the return."
Reputable SEO Marketing only works with select businesses, which are those that are already established, offer a solid product or service, have a good reputation, and currently, have a presence in their market. They create an SEO marketing strategy that helps businesses dominate the first page on Google, YouTube, Yahoo and Bing for buyer keywords. They offer custom plans to grow their revenue based on the client's SEO audit and current competition and position. They also reverse engineer their competitors SEO strategy and keywords in order to get their clients faster results. Rather than having people sign contracts, they offer a month-to-month no contract SEO marketing service.
About Reputable SEO Marketing
Located in Deerfield Beach, Florida, Reputable SEO Marketing offers expert online marketing strategies to help businesses reach more high-quality buyers and increase revenues. The SEO agency was started in 2009 by successful serial entrepreneur and SEO marketing expert Danny Rampelli. They have generated thousands of 1st-page website rankings on Google and other top search engines. For more information, visit their site at https://reputableseomarketing.com.
Source: Reputable SEO Marketing
Share:
---
Categories: Business to Business, Marketing, Web Services, Internet
Tags: Danny rampelli, reputable seo companies, SEO expert danny rampelli, SEO marketing
---