Daniel Gullo Selected to Lead Agile Business Transformation and Agile Training Practice at AgileTrailblazers
Daniel Gullo will be supporting enterprise agile transformation and training needs for AgileTrailblazers clients in the U.S.
Press Release
-
updated: Feb 6, 2018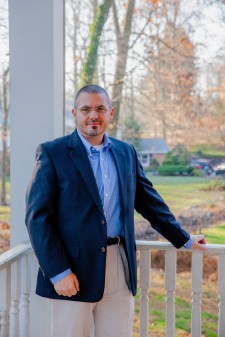 MCLEAN, Va., February 6, 2018 (Newswire.com) - AgileTrailblazers, a premier digital transformation company that offers Agile coaching, software delivery, DevOps and training services, has appointed Daniel Gullo as director of the company's Agile business transformation and Training delivery practice. Gullo has been a well-known and highly-regarded servant of the Agile community for many years. His tireless dedication and effort has earned him the distinction of the Most Valuable Agile Professional award for 2015 and 2016, and the Most Popular Scrum Professional for 2016.
"We are pleased that Daniel will lead our Agile business transformation and training practices," says Naeem Hussain, founder and CFO of AgileTrailblazers. "Daniel's expertise, experience and reputation are a huge asset for AgileTrailblazers. Our IP-driven agile transformation processes have been an efficient and effective change management enabler for our clients. Daniel's addition to our team brings in the thought leadership that our customers expect. It also enables us to expand our public training offerings in several cities across the U.S."
As the former CEO of Apple Brook Consulting, Gullo has firsthand experience of what it takes to make businesses successful in a highly competitive marketplace. A lifelong entrepreneur, Gullo has an impressive list of distinguished clients including ING Direct (CapitalOne), NAVTEQ, IRS, PayPal, ADP, the U.S. Postal Service, GM, the U.S. Treasury Department, T. Rowe Price, GE, and many other high-profile organizations.
Gullo is also the founder and chief advisor to Agile Delaware. He is a frequent reviewer, volunteer, and speaker for the Scrum Alliance, Agile Alliance, PMI and other organizations. Gullo is a noted speaker, having given keynote addresses for conferences such as Scrum Gatherings in India, Brazil and China. Further, he is also co-founder of AgileNEXT – The Next Generation Agile Talk Show and CoreAgility – a monthly publication with Agile articles and other information.
Gullo has also written a book "Real World Agility: Practical Guidance for Agile Practitioners" that includes practical, real-world answers to practical, real-world questions from students and clients. It is available for purchase on Amazon.com and Barnes and Noble. In addition to many other achievements and awards, Gullo co-founded and co-hosts AgileNEXT: The NEXT Generation Agile Talk Show, which is available on SoundCloud, iTunes and at AgileNext.TV.
"AgileTrailblazers is an amazing organization with an impressive portfolio of clients," says Gullo. "Our respective skills and experiences complement each other well. Together, we will be able to provide full life-cycle digital transformation services across entire enterprises."
AgileTrailblazers philosophy of organizational change management includes empowering the workforce through knowledge. The company takes their clients through a three-step Agile journey including learning, practicing and advancing. Whether an organization is on the path to simply understanding the basics or they are reaching for the heights and want to become an Agile master, AgileTrailblazers offer courses for all stages of the journey.
Training at AgileTrailblazers offers teams the perfect opportunity to improve their performance and come together in an immersive, engaging and customized training session. The company's Agile training help teams to learn and adapt to their roles in the Agile environment. Certification courses help organizations to focus on business value delivery. More information about upcoming public training that will be offered are listed on the company's website.
AgileTrailblazers is passionate in utilizing innovation to empower its clients to undergo digital transformations and become agile learning organizations. The company has worked with notable Fortune 500 clients such as USPTO, QVC, Freddie Mac, Nemours, and Capital One.
About AgileTrailblazers
AgileTrailblazers is a Northern Virginia-based, fast-growing, full-service digital transformation provider. The company provides Agile business transformation, software development and DevOps consulting and training. Their clients include start-ups to Fortune 500 companies.
Media Contact:
Marquita Causey
AgileTrailblazers
Phone: 877-431-0767
Email: mcausey@agiletrailblazers.com
Source: AgileTrailblazers
Share:
---
Categories: Internet and Streaming Media, e-Commerce, Educational Technology, Government News, State or Provincial Government, Banking, Finance, Insurance, Computers and Software, Healthcare, Retail Technology, Healthcare Technology, Commercial Banking, Federal Government, Continuing Education
Tags: agile, agile training, business transformation, Change management, digital transformation, enterprise change management, IT consulting, management consulting, scrum, software, Technology
---