Daniel D. Horowitz, III Answers Common Questions About Truck Accidents
Press Release
-
updated: Nov 30, 2020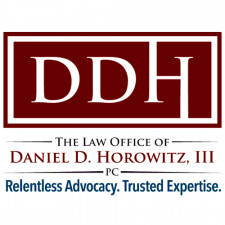 HOUSTON, November 30, 2020 (Newswire.com) - Daniel D. Horowitz, III is a Houston truck accident lawyer with extensive experience representing the victims of these accidents. Below, he has answered common questions he receives about truck accidents in Texas. 
Who Is Liable for a Truck Accident?
Generally, multiple different parties are responsible for keeping a truck safe on the roads. Because of this, when an accident occurs, more than one party is usually at-fault. Examples of at-fault parties may include, but are not limited to the:
Truck driver
Trucking company
Truck maintenance company
Shipping or loading company
Truck manufacturer
How Much Is a Truck Accident Claim Worth?
There is not a right answer to this question. The value of a truck accident claim may vary significantly based on the circumstances surrounding the accident. It is also related to the damages suffered in the truck crash. These damages may include:
Medical expenses
Lost wages and future earning capacity
Property damage
Intangible damages, such as pain and suffering
How Long Does It Take to Settle a Truck Accident Case?
Every truck accident case has its own unique circumstances surrounding it. The amount of time it takes to settle a case depends on these circumstances, which may include:
The severity of the accident and your injuries
Amount of parties involved and determining liability
Negotiation with the insurance company
Trial if a negotiation cannot be reached
Why Is It Important to Talk to a Truck Accident Attorney After an Accident?
Truck accidents are more likely to be catastrophic due to a commercial truck's size and weight. If an individual is hit by or involved in an accident with a commercial truck, he or she may suffer serious or fatal truck accident injuries. He or she should have a lawyer experienced in truck accident cases to handle building a case to recover compensation for these damages. 
It is common for a trucking company to dispatch an attorney and investigators to the accident scene. The trucking company will start to build its case and preserve important evidence. 
It is important that the individual also has someone to represent him or her to gather crucial evidence. Driver logs and cell phone records are only preserved for a certain amount of time. Additionally, once a truck is placed back into service, evidence may be lost.
About Daniel D. Horowitz, III
Daniel D. Horowitz, III is the founder of The Law Office of Daniel D. Horowitz, III PC in Houston, Texas. He represents individuals and families who have been seriously injured or killed in Texas truck accidents and other accidents. Learn more about Daniel and his law firm's services by visiting his website.
Source: The Law Office of Daniel D. Horowitz, III PC
Share:
---
Categories: Law Firms
Tags: Houston, Truck Accident Attorney, Truck Accident Lawyer
---