Daniel A. Yelovich Says 'Now's the Time' for Prospective First Time Home Buyers
Now may be the ideal opportunity for first time home buyers in the U.S. to secure a property of their own, according to industry experts.
Press Release
-
updated: Jul 30, 2018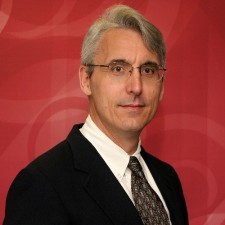 GLEN ELLYN, Ill., July 30, 2018 (Newswire.com) - One such expert, Daniel A. Yelovich, a licensed mortgage loan officer from Glen Ellyn, Illinois, reveals that the U.S. property sector is currently in what's known as a buyers' market. "A buyers' market usually occurs during an economic situation in which goods are plentiful and demand is below average, and wherein which buyers are in a stronger overall position than sellers," the Illinoisan property professional explains. "In this instance, those 'goods' are residential properties."
Yelovich goes on to further explain that while the situation occurs in most industries, the effects are particularly pronounced when it comes to the property market.
"A sellers' market often makes it difficult for first time home buyers to get on the property ladder," Yelovich points out. "As it stands today, however, it's buyers who have the upper hand. In my professional opinion, if a prospective first time home buyer was looking to secure a property of their own, now would be the time to go for it."
Industry figures show that a buyers' market versus a sellers' market can often be the single most significant determining factor in whether a first time home buyer is able to purchase a property successfully or not. "Thankfully, in the current climate, sellers are especially appreciative of first time home buyers as they generally have their finances in order, mortgage agreed, and have no previous property to sell," Yelovich adds.
Of seeking a mortgage, even where income, poor credit, or a lack of a substantial down payment may appear potentially problematic, Yelovich is keen to highlight that banks actively want to lend home buyers money in today's market. "Banks want to give people mortgages!" he exclaims. "They just need to prove their ability to repay, and confirm that there's a high likelihood that borrowers will pay back what they owe."
"What's more," he suggests, "obstacles such as low income, less than ideal credit, or a limited down payment amount are generally fairly straightforward to overcome."
For example, Yelovich points out that if regular income is less than may be preferred, a co-signer can be sought to help secure a mortgage. "Furthermore, if an individual has a poor credit rating, it's important to remember that this can often be turned around in as little as a few months," he adds.
"People shouldn't dismiss their home buying potential because they lack a substantial down payment either," claims the mortgage loan officer. "If you're a military veteran, there are loans available for 0% down, while some first time home buyer programs require just 3% upfront."
So, what one piece of advice would Yelovich give to those considering purchasing their first home? "If you're renting, stop, and quit paying someone else's mortgage for a start," says the property expert, somewhat succinctly.
"Instead," he adds, wrapping up, "call a mortgage loan professional and explore your particular situation in more detail. You may be very pleasantly surprised with what's available to you."
A licensed mortgage loan officer for over 20 years, Daniel A. Yelovich currently resides in Glen Ellyn, Illinois with his wife, Janet, and two children, Rebecca and Adam.
To learn more about how to improve your credit, or to connect with Daniel A. Yelovich, you can reach him on Linkedin.
Media Contact:
Web Presence, LLC
Eric Blankenship
786-332-6554
Source: Daniel A. Yelovich
---
Categories: Mortgages and Loans, Mortgages and Loans
Tags: Daniel A. Yelovich, Daniel A. Yelovich Glen Ellyn, Daniel A. Yelovich IL
---