Dan Sjoblom Promoted to President of Bullfrog Spas
Press Release
•
May 3, 2023
Innovative hot tub manufacturer Bullfrog Spas announces the promotion of Dan Sjoblom to the role of President; Jerry Pasley to remain CEO.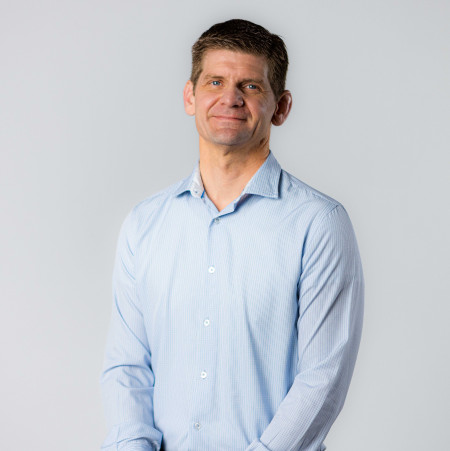 HERRIMAN, Utah, May 3, 2023 (Newswire.com) - Bullfrog Spas, a leading manufacturer of premium hot tubs, is excited to announce the promotion of Dan Sjoblom to the role of President, effective immediately. Jerry Pasley will continue in his role as CEO of the company.
Dan Sjoblom has been a key member of the Bullfrog Spas team for over a decade, serving in various leadership positions, most recently as Executive Vice President. During his tenure, Dan has played a crucial role in driving the company's growth and success through his strategic vision and operational expertise.
As President, Dan will oversee all aspects of the company's operations, including sales, marketing, engineering, and manufacturing. He will also work closely with Jerry Pasley and the executive team to develop and execute the company's long-term strategic initiatives.
"I am thrilled to take on this new role and continue working alongside Jerry and the talented team at Bullfrog Spas," said Dan Sjoblom. "We have an exciting opportunity to build on the company's success and bring our innovative products to even more customers around the world."
Jerry Pasley, CEO of Bullfrog Spas, said, "Dan has been an invaluable member of our team for many years, and his promotion to President is well-deserved. He brings a wealth of experience and knowledge to this role, which has been built in roles within Sales, Marketing, Product, Operations, and Retail. We share a vision for the company, a passion for building our culture, and a focus on delivering for our customers. I look forward to continuing to work closely with Dan as we grow Bullfrog Spas."
With this leadership transition, Bullfrog Spas is well-positioned to drive continued growth and success in the highly competitive hot tub and spa industry.
About Bullfrog Spas:
Bullfrog Spas is a leading manufacturer of premium hot tubs that are designed with innovation, luxury, and quality in mind. The company has been in business for over 25 years and has received numerous awards and accolades for its commitment to design, innovation, and excellence. Bullfrog Spas is headquartered in the Salt Lake City, UT, metro area and has dealerships located throughout North America and around the world.
Source: Bullfrog Spas
Tags