Dan Alamariu Joins Alpine Macro as Chief Geopolitical Strategist
Press Release
•
Jan 17, 2023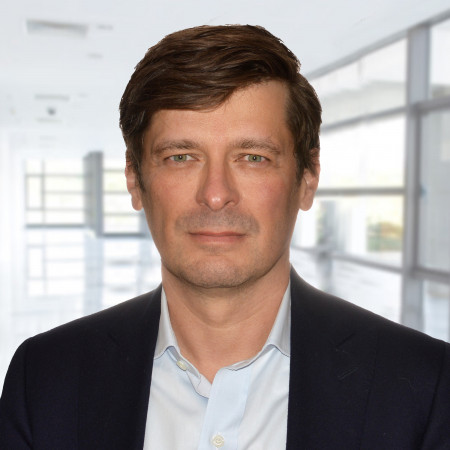 MONTREAL, January 17, 2023 (Newswire.com) - Alpine Macro, a Montreal-based independent investment research firm, announced that veteran geopolitical strategist Dan Alamariu has joined its team. As Chief Geopolitical Strategist, Dan will lead the firm's geopolitical research, which will broaden Alpine Macro's research and product offering.
Prior to joining Alpine Macro, Dan spent eight years with UBS, where he was an Executive Director and Senior Americas Country Risk Analyst responsible for country sovereign risk analysis for the Americas. Prior to UBS, Dan was a Director at Eurasia Group in New York. Dan pursued postgraduate studies in International Relations at the London School of Economics, holds a master's in International Affairs from Columbia University, and a BSFS from Georgetown University.
"I am so thrilled that Dan is now a part of our growing research team. At a time of war, social upheaval and rising geopolitical tensions around the world, a deep understanding of important geopolitical events and trends is a critical input to a successful investment process. Alpine Macro's clients will benefit greatly from Dan's insight, knowledge, and experience," said Chen Zhao, Alpine Macro's Co-founder, and Chief Global Strategist.
"Alpine Macro will continue to invest in top talent to deepen our research and broaden our coverage to meet our clients' needs. With Dan leading our geopolitical strategy, Alpine Macro is well-positioned to offer clients timely and actionable investment advice relating to major geopolitical events and themes," added Arun Kumar, CEO of Alpine Macro.
Says Alamariu: "I am delighted to join Alpine Macro and certainly looking forward to working together with a young and growing research team to develop the firm's geopolitical service. I am very excited to have the opportunity to interact with Alpine Macro's clients and offer my thoughts and insights on political and geopolitical issues around the world."
About Alpine Macro: Founded in 2017, Alpine Macro is an independent global investment research firm based in Montreal, Canada. Alpine Macro focuses on the analysis of major macro-economic forces and specializes in forecasting the direction of global financial markets while providing actionable recommendations on investment strategy and asset allocation. Please visit www.alpinemacro.com for more details.
Source: Alpine Macro