Dallas Surgeon at A Better Weigh Center Offers New Weight Loss Medication for Those Struggling With Obesity
Press Release
•
updated: May 21, 2019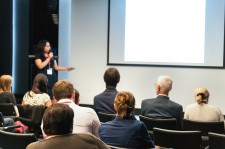 DALLAS, May 21, 2019 (Newswire.com) - A Better Weigh Center is a leading bariatric surgery center, offering individualized, comprehensive obesity treatment that may or may not include surgery. A Better Weigh Center also offers individuals and comprehensive obesity treatment by DNA testing. Careful consideration is given to the physical and mental implications of creating a positive life change for each patient.
Acclaimed weight loss surgeon Dr. Franchell Hamilton is one of the few surgeons in Dallas Fort Worth who is also boarded in Obesity Medicine. This double-boarding provides for a more robust practice of prevention as well as treatment.
Dr. Hamilton is now among the few in DFW who administer AOD 9604, a new anti-obesity drug which is derived from a growth hormone. Among the benefits are reduced body fat, natural regulation of metabolism, and inhibited fat production. Unlike similar products, it will not increase blood sugars or hunger sensations, and actually helps repair and regenerate cartilage.
Free Weight Loss Surgery Seminars
In addition, A Better Weigh Center is offering free weight loss surgery seminars. These seminars will be conducted by Dr. Franchell Hamilton. https://www.abetterweighcenter.com/weight-loss-seminar.
Dr. Hamilton will be discussing: Different types of surgery options, who is a candidate, the latest in bariatric studies, the importance of making weight loss a lifestyle change and how to do it, and what makes A Better Weigh Center different from other bariatric surgery centers. Those interested can reserve their spot by calling their Keller, Texas office at 817-431-1059.
For more information, contact Stanley Hamilton, info@abetterweighcenter.com or
Source: A Better Weigh Center
Related Media
Tags
Additional Links