Daher strengthens its position in industrial services with the planned acquisition of Assistance Aéronautique et Aérospatiale (AAA)
Press Release
•
Feb 7, 2023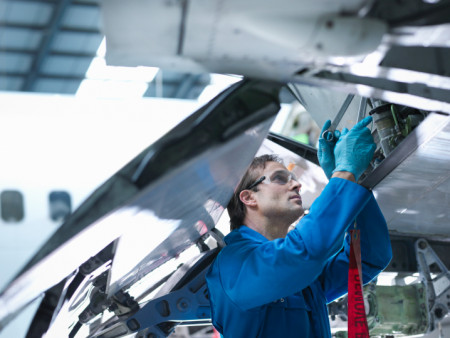 PARIS, February 7, 2023 (Newswire.com) - As part of Daher's "Take off 2027" strategic plan, the company today announced the signing of an agreement to acquire AAA (Assistance Aéronautique et Aérospatiale), a leading global player in manufacturing services for civil and defense aeronautics.
AAA provides complete service solutions that are complementary to those of Daher - in particular for the assembly and installation of structures, systems and engines, along with runway work, maintenance, industrialization and quality.
The overall business volume of AAA and its subsidiaries is approximately €200 million. Daher's goal is to continue what has made AAA successful since 1990 by relying on the skills of AAA's 1,900 employees in its primary aeronautical employment area within France, along with the company's teams based at subsidiaries and holdings in Canada and the United States, as well as in Germany, Qatar, China and the Philippines.
This strategic sector consolidation operation will enable Daher to accelerate its French and international development in the manufacturing services businesses for civil and defense aeronautics, and to even better respond to the growing needs of this sector in the context of rising production rates.
With the acquisition of AAA, Daher will become the benchmark for manufacturing services in France and a leading player worldwide.
The merger, subject to approval of the competent authorities, should be finalized during May 2023.
Gilles Chauby, the Chairman and CEO of AAA, declared: "We chose Daher to pursue the development of our company based on a strong alignment between Daher's family DNA, its development strategy and the values of AAA. This is the best way ahead for our managers, technicians and employees, as well as for our customers."
Didier Kayat, the Daher CEO, added: "We are very happy to welcome the AAA teams, whose values are perfectly compatible with Daher's family and entrepreneurial DNA. The development of manufacturing services is an integral part of our new strategic plan and is perfectly aligned with our commitment to support our aeronautical customers in a context that remains complex."
About Daher
As an aircraft manufacturer, industrialist, industrial service provider and logistician, Daher achieved a revenue of 1.3 billion euros in 2022.
Backed by its family shareholding, Daher has been focused on innovation since its creation in 1863. With more than 10,500 employees and offices in 13 countries, mainly in Europe and North America, Daher designs and develops value-added solutions for its aeronautical and industrial customers and partners. www.daher.com
International press and media contact:
Jeffrey Lenorovitz
Daher Vice President, Communications - North America
jleno@infowestgroup.com
Tel.: 1 703 615-3645
Tel.: +33 (0)6 80 85 86 25
Source: Daher