CUTV News Welcomes Public Speaker and Master Life Coach Dana Heartman
Press Release
•
updated: Apr 5, 2019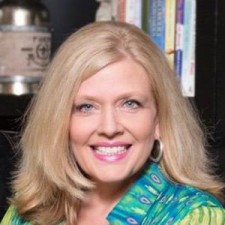 RICHARDSON, Texas, April 5, 2019 (Newswire.com) - CUTV News today announced Master Life Coach Dana Heartman is featured in an exclusive sit-down, one-on-one conversation with host Jim Masters.
Self-talk is the most powerful idea in all of psychology. If we are not moving forward in our lives, it's important to consider how our internal dialogue is playing a role. What we say to ourselves can pose an emotional, psychological barrier to our success, and it's hard for us to discover the impact by ourselves.
In her early career as a regional sales director, Dana Heartman had one mantra: failure is not an option. Today, Dana Heartman applies that same mantra to her clients as a Master Life Coach.
"We have to consider our view of failure," says Heartman. "We tend to be afraid of failure, but failure is only phase one. Everything that is useful in our society failed before it worked. It's all about how you frame it. If you choose to learn from the things you've tried that haven't worked, you fail forward. I call that success."
Dana has dedicated her career to touching lives.
"I love working with people about what's inside their heart and helping them discover what is holding them back," says Dana. "I have a lot of natural insight about how people are feeling, and though I have a great deal of empathy, my clients come to me because they know I'm going to shoot straight with them, even if it may be hard to hear. I want my clients to grow and discover the life they want but I can't want that for them more than them, more than they want it for themselves, so I expect hard work and commitment."
Still, says Dana, there is no graduation day for personal growth. "Your next big mistake is about 20 seconds away and we all do things and experience things that create personal pain or baggage, so it's important to embrace both the good and bad because life is a journey and there is always hope and healing.
"If you're struggling with something difficult, there is always hope, there is always something more," says Dana. "It's our responsibility to heal ourselves and take what we learn forward to help the next person. Your story might be the exact thing someone else needs to hear in order to find hope for their own situation. I feel like I get to experience miracles every day."
Dana is the Executive Director of Foundation Coaching Group. She's been seen on TV shows such as The Marriage Boot Camp, Dr. Drew's Life Changers and Marriage Camp, a six-week special filmed for the Discovery Network.
For more information on Dana Heartman, visit www.FoundationCoachingGroup.com or www.DanaHeartman.com.
Source: CUTV News
Related Media