CUTV News Welcomes H. Frances Reaves of Parent Your Parents
Press Release
-
updated: Mar 5, 2018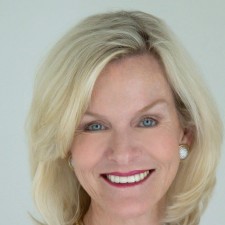 KEY BISCAYNE, Fla., March 5, 2018 (Newswire.com) - CUTV News today announced H. Frances Reaves of Parent Your Parents is featured in an exclusive sit-down, one-on-one conversation with host Jim Masters.
Many of us have parents who sacrificed and worked diligently so their children could have a better life. We, the children, are then faced with the challenges of how to make our parents lives the best they can be as they age.
Parent Your Parents is a senior concierge services company dedicated to supporting families that face this very challenge.
Led by H. Frances Reaves and accompanied by a robust team of experts, Parent Your Parents guides families through the myriad of elder care options on the non-medical side of senior care. Parent Your Parents also works with the families of seniors to assist in the actual "parenting" aspect of dealing with elder family members. Lastly, they're advocates for seniors - they make sure all their clients are treated fairly, equitably and respectfully.
"To parent your parent is undoubtedly challenging, both emotionally and logistically," says Reaves. "We have the professional and personal expertise to help you determine which elder care options are best for your family."
Reaves was inspired to create Parent your Parents after navigating the process with her aging parents. 
"These challenges were foreign to me," recalls Reaves. "They would be foreign to anyone. Suddenly we had to fly into action. Navigating this process, I realized no one prepared me for any of this. And it's difficult and complicated because the system makes it so."
Today, Parent Your Parents assists families in having uncomfortable conversations to arrive at a solution that is best for all family members involved.
The key, says Reaves, is pre-planning - families have to start planning when their parents are still able to make informed decisions.
"You're not going to parent your parents until they are older and infirm, but to do it right, you have to ask the really difficult questions about their financial and physical health. That's where we shine. We're your advocates."
For more information on Parent Your Parents, visit www.parentyourparents.com. 
Source: CUTV News
Share:
---
Categories: Elder Care, Gerontology, Family
Tags: aging parents, elder care, Parent Your Parents, senior care
---