'Customer Transformation' by Ex-Googler Chris Hood to Hit Shelves on Aug. 1, 2023
Press Release
•
Jul 26, 2023
With a Focus on Empathy, Innovation, AI, and Customer Value, the Book Serves as a Comprehensive Guide for Businesses Navigating Today's Dynamic Digital Environment and Aligning With Their Customers' Ever-Evolving Needs and Aspirations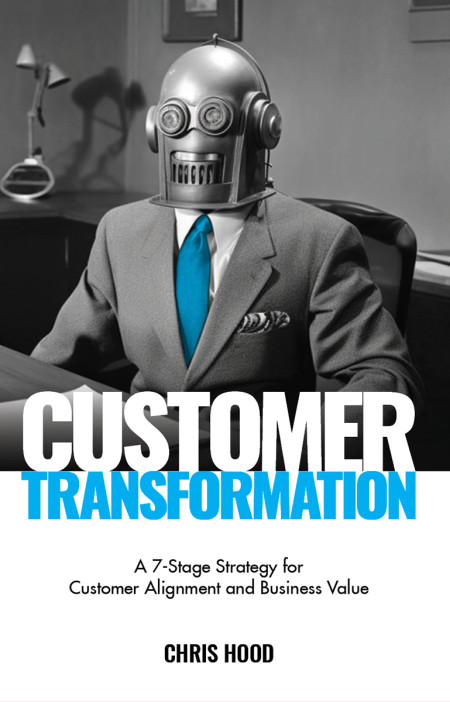 RANCHO SANTA MARGARITA, Calif., July 26, 2023 (Newswire.com) - CH Publishing is thrilled to announce the release of Chris Hood's groundbreaking new book "Customer Transformation." This game-changing business strategy guide seeks to enlighten companies on transforming their processes, culture, and technologies to align seamlessly with their customers' evolving needs and aspirations. The much-anticipated work is set to hit bookstores and online platforms on Aug. 1, 2023.
Chris Hood, a digital strategy and innovation expert who has worked at industry-leading companies such as Google, Fox, and Disney, shares his knowledge and innovative insights through this essential guide. "Customer Transformation" offers a unique blend of compelling narratives, real-world case studies from industry powerhouses like Disney, Zebra Technologies, Uber, Bank of America, Shark Tank, Anheuser-Busch, ING Bank, Lego, and more, along with actionable guidelines. The book provides more than a strategy; it is a comprehensive blueprint for businesses seeking to navigate today's complex digital landscape, nurturing dynamic and enduring customer relationships.
"Customer Transformation demystifies the critical components for leveraging empathy, innovation, and digital acceleration, the cornerstones of today's most prosperous businesses," Hood asserts. He also emphasizes the importance of infusing an emotional layer into any digital strategy to enhance consumer engagement and loyalty.
The book is organized into seven stages that offer a wealth of insights into how organizations can leverage technology to interface with people, cultivate a customer-centric culture that drives innovation, and understand how to align with customers' expectations and values.
Key takeaways from the book include:
Understanding your customers' needs before implementing any strategy
The vital importance of experimenting, innovating, and taking an outside-in perspective
The role of technology and AI in shaping customer interactions and business strategies
Connecting every technology decision back to customer value propositions.
Hood's "Customer Transformation" is a survival guide for businesses in the digital era. It aims to equip readers with the tools to pivot, adapt, and, most importantly, align customers at the heart of every decision, thus fostering sustainable growth and shaping organizations that meet and exceed customer expectations.
The book will be available on Amazon, Barnes & Noble, and directly on ChrisHood.com. For more information on Chris Hood and his work, visit his author website at chrishood.com or the book's website at customertransformation.com.
For press inquiries or further information, please contact CH Publishing at 657-222-4747 or info@chpublishing.com.
About the Author:
CHRIS HOOD is a digital strategist, public speaker, podcast host, and innovator focused on building customer-centric cultures and development. Today, he advises companies on Customer Transformation, hosts his weekly Digital Show, and teaches business and technology at Southern New Hampshire University.
Source: CH Publishing