Cuseum Honored for Best Art & Culture App in the 25th Annual Webby Awards
Press Release
•
updated: Apr 28, 2021
This prestigious recognition spotlights Cuseum's Augmented Reality (AR) app that virtually transports famous artworks from museums into people's homes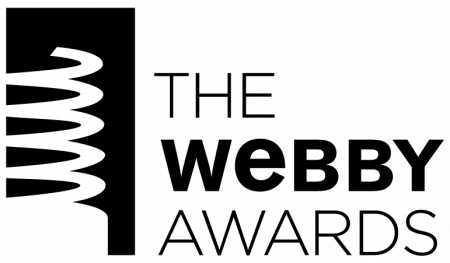 BOSTON, April 28, 2021 (Newswire.com) - Cuseum announced today that it has been nominated for Best Art, Culture, and Event App in the "Apps and Software" category of the 25th Annual Webby Awards. Widely recognized as the "Internet's highest honor," the Webby Awards celebrate excellence on the Internet. With this nomination, Cuseum's Augmented Reality (AR) app [AR]T Museum has been singled out as one of the five best in the world in its category, and among the top 10% of nearly 13,500 projects worldwide. As a Webby Nominee, Cuseum joins the ranks of major brands including Google, HBO, and Comedy Central, along with renowned artists and celebrities Billie Eilish, James Corden, Jennifer Garner, and Gordon Ramsay.
In May 2020, in response to worldwide museum closures due to COVID-19, Cuseum released an innovative Augmented Reality (AR) app that virtually transports famous artworks from museums into people's homes. Through the [AR]T Museum app, anyone around the world can virtually place paintings and other objects onto their walls and revel in artworks that are typically only available to view inside a museum setting. The launch of this app has elevated remote arts and cultural experiences to a new plane, as well as pushed the frontier of what virtual engagement can look like for cultural institutions globally.
"We are honored to see Cuseum's work highlighted by the Webby Awards," said Brendan Ciecko, CEO and founder of Cuseum. "Through the [AR]T Museum app, my team has tackled the challenge of remote engagement in a unique and innovative way."
The [AR]T Museum app has also been featured in publications around the world, including Fast Company, USA Today, Venture Beat, Artnet News, WIRED, and Elle. In July 2020, [AR]T Museum was highlighted by Apple as "App of the Day" and promoted globally across Apple's App Store social media channels.
As a Webby Nominee, Cuseum is eligible to win a Webby People's Voice Award. From now until May 7, 2021, Cuseum fans can cast their votes at https://wbby.co/mob-art.
About Cuseum
Cuseum helps organizations drive visitor, member, and patron engagement using digital tools. Cuseum's software platform makes it easy for museums, attractions, and nonprofits to publish mobile apps, generate digital membership cards, and leverage data insights. Headquartered in Boston, the company is backed by leading investors including Techstars. For more information, visit www.cuseum.com.
About The Webby Awards
Hailed as the "Internet's highest honor" by The New York Times, The Webby Awards is the leading international awards organization honoring excellence on the Internet, including Websites and Mobile Sites, Video, Advertising, Media & PR, Apps and Software, Social, Podcasts, Games, and Virtual & Remotes. Established in 1996, this year's Webby Awards received nearly 13,500 entries from all 50 states and 70 countries worldwide. The Webby Awards are presented by the International Academy of Digital Arts and Sciences (IADAS).
Source: Cuseum