Cupping Therapy Takes the Lead in the 2016 Olympics
Press Release
-
Aug 17, 2016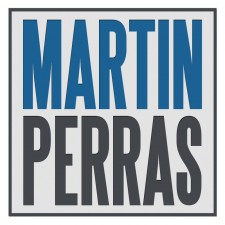 Ottawa, Canada, August 17, 2016 (Newswire.com) - With all the attention surrounding cupping in the 2016 Rio Olympics, traditional Chinese medicine practitioner and cupping therapy expert Martin Perras joined Trevor Pritchard and Robyn Bresnahan on CBC Radio in Ottawa on Friday August 12th to explain a little bit about the practice.
"There has been some science explaining how it helps with pain and helps the body recover by generating more rich blood flow to targeted areas," said Martin. Cupping therapy has been used in traditional Chinese medicine for longer than the Olympics have been around, but it received a recent surge in popularity thanks to the appearance of the tell-tale purple dots on Olympic swimming superstar Michael Phelps' shoulders.
Martin Perras has been performing cupping therapy at his clinic, Oaktree Health, to treat a number of physical and mental ailments for the past 7 years and swears by the practice. His wife, Emilie, agrees and points out that she turns to cupping therapy the minute she starts feeling any sort of pain or discomfort, including an oncoming cold or flu.
With a growing number of Olympians practicing this ancient therapy, interest is growing. Though cupping therapy is versatile and generally painless, it might not be for everyone: "Like any treatment, there has to be an assessment and a prior understanding about what will be treated," said Martin.
If you're looking for more information surrounding cupping therapy, contact Ottawa's expert in Traditional Chinese Medicine, Martin Perras at 613-680-4523 or info@oaktreehealth.ca.
-30-
Source: SEO TWIST
Share:
---
Categories: Alternative Medicine, Olympic Sports, Sports Medicine
Tags: cupping, fitness, health, olympics, pain, recovery, rio 2016, tcm
---