Culmen International Subsidiary Analytic Strategies Awarded a Prime Contract With the Defense Advanced Research Projects Agency (DARPA), Geospatial Cloud Analytics
Press Release
-
updated: Oct 16, 2018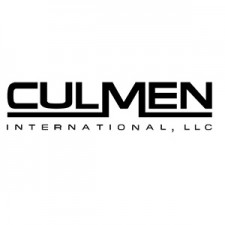 ALEXANDRIA, Va., October 16, 2018 (Newswire.com) - Analytic Strategies, a wholly owned subsidiary of Culmen International, is pleased to announce that they have been awarded a prime contract with the Defense Advanced Research Projects Agency (DARPA), Geospatial Cloud Analytics task area 2 for Analytical Applications and Competition. Under this 18-month effort, Analytic Strategies will develop algorithms to detect and anticipate international protest activities. Applications could include monitoring levels of protests around the world, as well as being prepared for violent or disruptive protests while further protecting U.S. national security and business interests. 
Analytic Strategies will be leveraging new and alternative forms of commercial data, as well as traditional geospatial sources. "There has been a growing interest from commercial and government organizations regarding these analytical applications. We are excited to work with DARPA and the other performers on the Geospatial Cloud Analytics program to see if we can further innovation," said Mark Dumas, Culmen's chief strategy officer and the principal investigator for this program.
About Culmen International
Culmen International is dedicated to enhancing domestic and international security, military readiness and support, technology enhancements and stability operations through facilitating global collaboration and optimizing capabilities of governments and partners.
Distribution Statement 'A' (Approved for Public Release, Distribution Unlimited)
This document was cleared by DARPA on Oct. 11, 2018. Approved for Public Release, Distribution Unlimited.
Media Contact: Cindy Powell, Senior Marketing Manager, Culmen International, cindy.powell@culmen.com, 703-663-2034
Source: Culmen International
Share:
---
Categories: Federal Government
Tags: Analytical Applications, Analytics, Cloud, Contract award, DARPA, Geospatial
---