CSI DMC Destination and Event Management Expands into Arizona
Press Release
•
Aug 10, 2023
CSI DMC, the Destination and Event Management Company (DMC) clients trust to transform their events into exceptional experiences, has expanded its business operations into Arizona.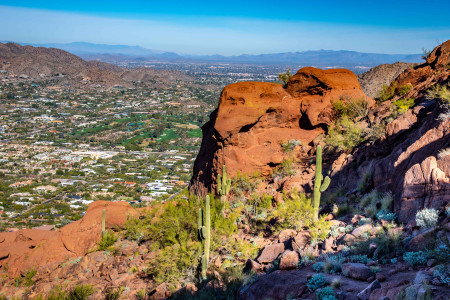 PHOENIX, August 10, 2023 (Newswire.com) - CSI DMC, the Destination and Event Management Company (DMC) clients trust to transform their events into exceptional experiences, has expanded its business operations into Arizona. CSI DMC's locally based team of destination experts will work with clients looking to discover all the Phoenix Metropolitan area offers.
"The strategic decision to expand into this region is part of our goal to offer our clients exceptional experiences in some of the best destinations in the world," David Hainline, CEO of CSI DMC, shared. "The city has recently invested five billion dollars into its downtown, creating a highly accessible area for events. The convention center has all the modern amenities for larger conferences, and Scottsdale provides luxurious accommodations for corporate groups with over 70 excellent resorts and hotels. With its natural beauty and golf courses, the region is a paradise for corporate groups and incentive travel."
"Adding local offices to support our clients who are bringing their programs to Arizona is a natural progression for CSI DMC," shared Maureen Carter, Senior Vice President of Global Sales for CSI DMC. "We've been planning events in the Phoenix Valley region for several years and have loved evolving our relationships with local vendor partners and area resorts in Phoenix and Scottsdale."
Katie Provot, Membership Development Manager with Visit Phoenix, shared, "Visit Phoenix is thrilled to welcome our newest member, CSI DMC, to the Sonoran Desert! The energy in Greater Phoenix is palpable; more than anything, we want to share it with the world. And CSI DMC knows a thing or two about energy - from exceptional experiences to unforgettable events, their commitment to event management is second to none and will be an invaluable asset to our local communities and visitors from around the globe."
"Working with CSI DMC at the Arizona Biltmore for our National Conference this year was a dream come true! CSI DMC was there every step of the way before, during, and after the event. Their attention to detail was flawless and our partners felt welcomed and cared for. We look forward to working with CSI DMC again!" said Amanda Neuman, Events & Marketing Manager with Bellame Beauty.
Taylor Abbate, CMP, DES, HMCC, and CSI DMC Director of National Sales, noted, "As a longtime member of PCMA, I was thrilled to join the Southwest & Pacific Chapter after relocating to Scottsdale. The Chapter has welcomed me with open arms, and I have enjoyed getting involved in the local community."
"Arizona has so much to offer groups," says Kara Schaeve, CSI DMC Account Executive. "Living here, there is always a new venue, restaurant, or sporting event to attend. We're fortunate to have a strong hospitality community, and it's always an honor to showcase this incredible destination to our customers."
About CSI DMC: CSI DMC is the destination management company clients trust to create exceptional experiences. Since 1987, CSI DMC has transformed events into unforgettable memories for organizations worldwide. Driven by a team of talented designers, destination experts, and event management professionals, we support our clients' success with boundless creativity, deep destination knowledge, extensive local relationships, global resources, and proven logistical expertise. Our award-winning company reflects a culture of innovation, shared values, quality, and collaboration. Today, CSI DMC serves over 65 destinations annually, with regional offices in Baltimore, Boston, California, Chicago, Colorado Springs, Denver, Las Vegas, Nashville, Newport, RI, Orlando, Phoenix, Scottsdale, South Florida, Texas, Washington, D.C. and globally with CSI International.
Source: CSI DMC Destination and Event Management