Crowdz Releases White Paper for First Polygon-Powered DeFi Receivables Platform
Press Release
•
Nov 9, 2022
Avalon Marketplace powered by Crowdz is to be released only to institutional investors as the company works to be a force for legitimacy on Web3 with secure, fast, and digitized receivables.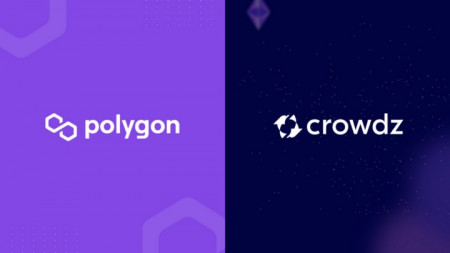 CAMPBELL, Calif., November 9, 2022 (Newswire.com) - Business capital platform Crowdz has released a white paper detailing the launch of its latest innovation, Avalon Marketplace.
In a world first, the decentralized finance (DeFi) application for accessing working capital will bring true financial utility to Web3 tools like non-fungible tokens (NFTs) for both institutional investors and small and medium enterprises (SMEs).
Avalon Marketplace will build on Crowdz's already successful business model, underpinned by a blockchain, which enables SMEs to sell unpaid invoices for instant working capital from a marketplace of investors. Crowdz has facilitated finance of more than $75 million in working capital for SMEs, with more than 350,000 cumulative receivables uploaded to the platform. To date, the company has also raised $25.5 million in venture capital.
Crowdz aims to unlock $1 billion in working capital for SMEs by the end of 2023 and has established partnerships with the likes of Meta (formerly Facebook), Citi, and ProFinCo (currently serving the City of Detroit's vendors). Avalon Marketplace will also support this mission.
The Avalon Marketplace white paper outlines a number of key features of the project, including its functionality, security, and utility.
Marc Meyer, Senior Director, Product, at Crowdz, said that despite the crypto sector experiencing a bear market, Avalon Marketplace is an avenue providing legitimate investment opportunities for institutional players, particularly with shrinking risk appetites.
"The past few months have been rough for digital currencies, but most recognize that there is a future for DeFi applications; it just hasn't matured yet. For institutional investors wanting to back the next frontrunners, Avalon allows them to trade tangible real-world assets using fiat or reputable stablecoins.
"We've purposely built Avalon Marketplace so that the blockchain that underpins it serves as infrastructure to create operational efficiencies. At the moment, Avalon will only be open to institutional investors wanting to participate in Crowdz's existing, successful business model," Meyer said.
Working with Polygon unlocks low transaction fees, fast transactions, and real scalability, all while leveraging the security properties of the Ethereum mainnet. For Avalon Marketplace, this offers a significant shift in technology and culture, moving the old-fashioned receivables industry, which is centralized, opaque, and still manual, to a decentralized ledger that is transparent, automated, and efficient.
-ENDS-
About Crowdz:
Founded in 2014, Crowdz is headed by its co-founder and CEO, Payson E. Johnston, who served for 18 years as global B2B supply-chain Senior Manager for Cisco. Crowdz has raised $25.5 million from investors, including Citibank, Bold Capital Partners, Barclays Bank, EGX, Augment Ventures, Global Cleantech Capital, TFX Ventures, and Techstars Ventures. Crowdz's technologies are covered by three patents and it has multiple patents pending.
About Polygon
Polygon is the leading blockchain development platform. Developers using Polygon gain easy access to major solutions like sidechains, hybrid, stand-alone and enterprise chains, and data availability.
Source: Crowdz