CrossFit Black Hive Moving Forward as Woman-Owned & Operated
Press Release
•
Feb 2, 2022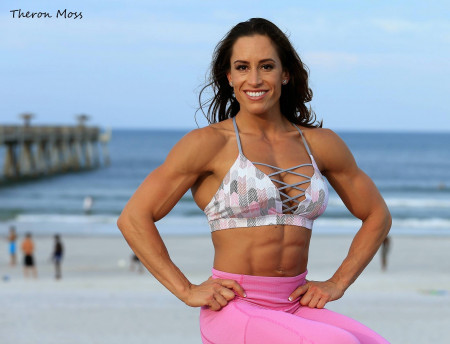 JACKSONVILLE BEACH, Fla., February 2, 2022 (Newswire.com) - Black Hive Athletics, the brand behind three CrossFit Black Hive locations throughout metro Jacksonville, today announced that Tricia Parrish, fitness consultant and IFBB professional, is taking over CrossFit Black Hive gym operations, with a focus on the flagship location in Jacksonville Beach, starting in the second quarter of 2022. This milestone is a major move for Black Hive Athletics on its mission to make CrossFit more accessible to a broader audience in the fitness community.
"The CrossFit methodology has been an incredibly effective addition to my overall fitness," says Tricia Parrish, incoming operator at CrossFit Black Hive. "My goal is to share this passion with everyone from CrossFit beginners to experienced athletes, focusing on safe, effective coaching techniques and building a strong community of like-minded individuals and families in metro Jacksonville."
Under Parrish's leadership, member benefits and enhancements will include:
Specific programs for those new to the CrossFit methodology
Community-building and special events for members
Enhancements in workout programming for all experience levels
Elevated coaches training
Individualized nutrition consulting
Upgrades in the equipment and facilities
Kids programs
Discounts for civil service and families
"The pandemic has fragmented fitness and communities in a huge way," notes Parrish. "We want to create an environment where individuals, couples, and families with kids can all come together to train and be part of a community focused on fun, fitness, health & wellness."
To learn more about CrossFit Black Hive, Black Hive Athletics, and/or Tricia Parrish, visit https://blackhiveathletics.com.
About CrossFit Black Hive: CrossFit Black Hive gyms, a brand of Black Hive Athletics, have been entrenched in the Jacksonville fitness company since 2014. As one of the largest fitness communities in North Florida, CrossFit Black Hive focuses on individualized personal training and CrossFit class training with three locations throughout metro Jacksonville, including Jacksonville Beach, St. John's Town Center, and Orange Park.
Source: Black Hive Athletics
Tags