Credit Counsel Inc. Leads Industry With Debt Recovery Excellence
Press Release
-
updated: Feb 9, 2018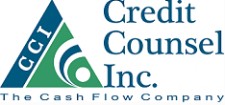 MIAMI, February 9, 2018 (Newswire.com) - ​​​Since 1997, Credit Counsel Inc. has served clients nationally and internationally while providing the highest return on debt recovery accounts.
They combine a mixture of quality customer service, courteous nature, and inexpensive rates. Also, the company offers services that their competitors cannot provide.
The staff has become well-qualified and adhered to the highest standards of professionalism and excellence. Also, each collector undergoes extensive training before becoming assigned to cases and accounts.
We promise to provide the highest return on debt recovery accounts.
The Miami, Florida-based company says that if there is no collection, there's no charge for clients. Also, their goal is to preserve their client's image within their respective industry and achieve the highest possible return.
Credit Counsel Inc.'s website says "our expertise encompasses businesses large and small" and boasts several different industries served. These industries include utilities, commercial, healthcare, financial, telecommunications, and education industries.
Experience Translates Into High Debt Recovery Rates
Decades of industry experience, along with innovative strategies and techniques, resulting in maximum returns for clients. Each collector on the staff becomes pinpoint for each step of the collection process. They handle a claim from the very first phone call to final coordination of a potential lawsuit. Communication is significant within the company and becomes a sharp subject in training.
The management team at Credit Counsel Inc. has established a unique philosophy regarding the successful collection of bad debt. Unlike many other debt collection companies, they believe that people have a massive impact on confidently influencing payment within accounts.
Well-trained, highly paid, full-time and experienced collectors are far more productive than part-time, inexperienced agents. Their years of experience translate into above-average recovery results.
The staff achieves these goals while typically keeping the client's relationships with the debtors. Their customer care office has a team of remarkably client-friendly workers who believe that every client's needs are of supreme interest.
As Credit Counsel Inc. grows, they expand their customer service department as to determine proper and immediate notice to all of their client's questions. Additionally, the firm believes in advancing monies in physical support that will have an immediate impact in enhancing collection results.
These exercises include state-of-the-art technology used for skip tracing, asset searching, and credit reporting. Their basic type of theory has helped their debt recovery firm progress into one of the fastest growing debt collection companies in the United States.
Code Of Ethics Throughout Company
Credit Counsel Inc. functions and manages its daily ventures based on a rather strict code of ethics. Their primary concern has become to ensure that their expert staff maximizes collection potential while adhering to the highest professional work measures and legal guidelines.
Also, the company has become highly susceptible to maintaining the goodwill of their clients on a nationwide and international basis. They have a team of upper management auditors who guarantee the appropriateness and accuracy of work activity patterns and audit requirements.
The requirements of Credit Counsel Inc. address recognition and integrity as evidenced in their 24-hour activation of these policies: daily activity requirements, weekly activity requirements, skip tracing applications, adherence to management review directions, bankruptcy notification followup, and communication handling.
They believe that the work mentioned above help hold a strict code of ethics and separates the company from competitors. Also, they keep these ethics in high regards and do not take anything less than upholding these values within their staff.
Because of these guidelines and training, the business can pledge a commitment to their customers. Credit Counsel Inc. believes that their competitive fees, fast turnaround times, a high ratio of collected accounts, and quality customer service justifies a business utilizing their services.
"We promise to provide the highest return on debt recovery accounts," says a company spokesperson.
To view what Credit Counsel Inc. can do for you, please visit their website here.
Media Contact:
​Eric Blankenship
​Eric@Netreputation.com
786-332-6554
Source: Web Presence, LLC
---
Categories: Business News, Business to Business, Business Ethics
Tags: Credit Counsel Inc., Credit Counsel Inc. Florida, Credit Counsel Inc. Miami
---