Credit Counsel Inc. Discusses How They Collect Debts in a Timely and Stress-Free Manner
Nobody likes debt, least of all businesses that rely on a timely collection of payment to prevent them from sinking under mountains of debt. Credit Counsel Inc. operates with utmost professionalism to ensure that payments will always be received.
Press Release
-
updated: Aug 7, 2018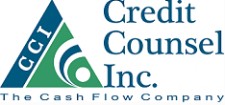 OJUS, Fla., August 7, 2018 (Newswire.com) - ​Many businesses — including those in the medical and commercial sector — often need help collecting late fees from clients and other debtors. Sometimes they lack the administrative manpower or simply don't have the time, which is where firms like Credit Counsel Inc., come in. Under the careful leadership of Christopher Mihoulides and with more than twenty years' experience of collecting debts successfully, Credit Counsel Inc. works to ensure a business or organization receives the money it is owed.
The process of debt recovery
Many businesses offer services upfront and ask for payment later. This is standard working practice and in general, tends to even out at the end of the month. For the most part. Unfortunately, given the nature of the business and the uncertainty of life, there will always be times when people can't or won't pay their bills. The reasons for this difference, but at the end of the day for a business to survive, it needs to generate income and retrieve the money that it's owed. That's where firms such as Credit Counsel Inc come in.
When a business finds itself repeatedly sending out invoices but to no avail, Credit Counsel Inc. will shoulder the burden of that payment and ensure that the customer in question pays it forward. By utilizing consumer behavior data, consistent reminders and a number of other proven strategies, firms can ensure that debts are paid with a maximum return to the client in question. In this way, businesses can relax and ensure that they will always be paid for the services they have rendered or the products they have sold.
About Credit Counsel Inc
Based in South Florida, Credit Counsel Inc. is both a national and international debt recovery firm. With a wide range of clients not only in the US but all over the world, CCI is committed to recovering debts from a wide range of businesses but excels particularly in the fields of small and large businesses, telecommunication, financial services, healthcare, utilities, government, and education. With over two decades of experience and utilizing both tried-and-tested strategies and contemporary technology-based methods, Credit Counsel Inc. sets itself apart from competitors and delivers every time.
For more information on Credit Counsel Inc., you can check them out on Facebook.
Source: Web Presence LLC
---
Categories: Business to Business
Tags: Credit Counsel Inc., Credit Counsel Inc. Florida, Credit Counsel Inc. Miami
---