Cowe Communications Offers Seven Holiday Business Gift-Giving Strategies Guaranteed to Make the Ultimate Marketing Impact
Press Release
-
updated: Sep 9, 2020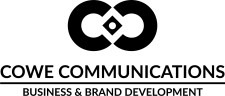 WOODLAND HILLS, Calif., September 9, 2020 (Newswire.com) - ​​Miri Rossitto, CEO, and Nicola Staple, COO, of Cowe Communications, a women-owned business and brand development firm, offers Seven Smart Strategies For Holiday Business Gift Giving for lasting marketing impact.
Despite the 115-degree smoggy Los Angeles heatwave, Miri Rossitto and Nicola Staples are completely consumed by all things holiday. Every year, as the September sun sets Woodland Hills ablaze, these two business and brand development experts turn their focus to their clients' holiday strategies. While some companies view the holiday season as a time for parties and time off, Miri and Nicola are all too aware that, for businesses, this is a crucial time to build on and enhance their most important professional relationships.
"We help our clients fix problems. We roll up our sleeves and figure out how to fix it and get it done. That's one of our trademarks," said Miri.
Miri and Nicola's company, Cowe Communications, works with businesses and organizations all over the world to develop, design, implement, and publicize winning business strategies that produce powerful results. To that end, Miri and Nicola have curated a list of seven smart strategies that will help any business, organization, or entrepreneur to reframe their holiday gift-giving procedures so that the impressions and impacts last all year long.
Seven Smart Strategies for Holiday Business Gift Giving:
·         Start with a checklist. Whether using a pencil, pad or, best yet, a customer relationship management (CRM) system, the biggest benefit of creating a checklist is to establish a clear plan of events. Notes should include contact information for each recipient; a thorough gift description; the date the gift was purchased, sent, and delivered; and any other miscellaneous info that is important. This will also be tremendously helpful next year when, inevitably, it starts all over again.
·         Do not pick favorites. If one client, partner or employee receives a gift, then everyone receives a gift.
·         Establish a total gift budget. Break the budget down to a per-person gift cost. Do not forget to include shipping and wrapping costs, stationary expenses, etc. It is also acceptable to spend a little more on bigger clients. The most important thing is that gifts are meaningful to each recipient.
·         Select gifts with the recipients in mind. Get personal. Consider each recipient's interests, hobbies and personality when choosing gifts. This is an opportunity to make a real connection with gift recipients that will last for years to come.
·         Do not advertise. Holiday gifts are not the time to promote the business. Yes, weave the brand into the experience (wrapping, ribbon, etc.) but ensure that the gift is about the recipient.
·         Include a personalized, handwritten card. Use this moment to reference the successes both business and client have enjoyed together and to let the recipient know how they have positively influenced the organization over the past year. Companies will be successful in making a lasting and meaningful impact. 
·         Consider cultural differences. Not everyone celebrates the same holiday. Avoid anything religious or political and do not try to be funny with the gift: Without context, the joke might end up being misinterpreted or offensive to the recipient.
·         Bonus strategy: If the company is a holiday gift recipient, be sure to send a personalized thank you note that expresses appreciation. We promise; they will never forget it.
Website: Cowe.com
Instagram: instagram.com/coweofficial
Facebook: facebook.com/coweofficial
Source: Cowe Communications
Share:
---
Categories: Business Development
Tags: #business, #holidays, #marketing, #strategy
---