Covisum Updates Tax Clarity Software to Reflect Tax Cuts and Jobs Act Changes
Advisors can now answer clients' biggest question in the New Year: "How will the new tax bill affect me?"
Press Release
-
updated: Jan 11, 2018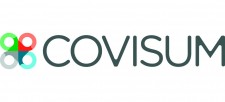 OMAHA, Neb., January 11, 2018 (Newswire.com) - Advisors struggling to quantify all the implications of the new 500-page Tax Cuts and Jobs Act now have access to a proven and fully-updated tool to help them answer what is likely to be their clients' biggest question in 2018: "How will the new tax bill affect me?" Today, Covisum, LLC announced the rollout of more than a dozen changes to its Tax ClarityTM software. With these changes, advisors can now confidently perform tax simulations for 2017 and 2018, showing their clients side-by-side dollar comparison estimates based on various tax strategies and scenario planning.
"These tax changes came down very fast and have left many individuals and corporations struggling to understand the implications," said Joe Elsasser, CFP®, president of Covisum. "Advisors cannot afford to get this wrong. This is a time when clients need their advisors the most. Covisum's Tax Clarity software gives advisors a way to show their clients real opportunities and potential landmines in the coming months."
Changes to Tax Clarity include:
·      Updated marketing materials including a seminar presentation and customizable client brochure
·      Updated rates and brackets for married, single and head of household
·      Instituted new standard deduction amounts
·      Eliminated personal exemptions
·      Eliminated personal exemption phase-out and Pease limitation on itemized deductions
·      Implemented new AMT threshold and phase-out amounts
·      De-coupled capital gains brackets from ordinary income brackets
·      Revised Schedule A
·      Medical expense deductibility over 7.5 percent of AGI for 2017 and 2018
·      Property tax deduction capped at $10,000
·      Casualty loss eliminated
·      Eliminated additional itemized deductions subject to two-percent floor
·      Brackets begin inflating in 2019 for future tax years
·      Updates to the PDF report that advisors provide to their clients to reflect the Tax Cuts and Jobs Act of 2017
·      Updated Medicare additional premium thresholds (significantly lowered for 2018)
Tax Clarity is available to financial services profesionals for $49.99/month or $500 for an annual subscription. Covisum products power many industry-leading applications for financial institutions. Enterprises interested in a demonstration of any of Covsium's suite of tools – SmartRisk™, Social Security Timing™ and Tax Clarity™ – can email sales@covisum.com.
Advisors interested in learning how to help clients navigate the changing tax landscape are invited to join Joe Elsasser, CFP® and president of Covisum as he discusses the hot topic of taxes and retirement for the Society of Financial Service Professionals on January 24 at 11 a.m. CST. To register for the event, click here.
ABOUT COVISUM
Covisum provides financial advisors with software, training and support to deliver retirement income plans that improve the lives of clients by facilitating better decisions. As the name represents — "co" means joint or shared, and "visum" means vision — Covisum helps advisors and their clients create a shared vision of the future. For more information, visit www.covisum.com.
###
MEDIA CONTACT:
Jessica Taylor Shores
Impact Communications
913-649-5009
jessicashores@impactcommunications.org
Source: Covisum
Share:
---
Categories: Regulations and Compliance, Taxation and Tariffs, Personal and Family Finances
Tags: CFP, Covisum, Joe Elsasser, SmartRisk, Social Security Timing, Society of Financial Service Professionals, TaxClarity
---