Country Music Has a New Urban Cowboy and He Is No Southern Gent, the 'American Man,' Is a Yankee Straight Out of Detroit
Press Release
•
updated: Feb 19, 2016
Billboard Artist Justin Tranchita solidifies his role as the new urban cowboy of Country music with his fresh hit single, 'Saturday Night Beauty Queen.'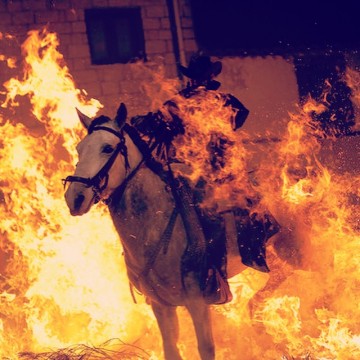 Los Angeles, California, February 19, 2016 (Newswire.com) - ​​​​​​​With an irreverence for those who have come before him and those soon to arrive, Justin Tranchita has turned the country music world on its head with a new sound dubbed 'Detroit Country,' which is a blend of traditional country, Detroit rock city and electronic dance music.
Tranchita was raised on a farm outside of Princeton, Ill. He followed in the footsteps of many small town outsiders while blazing a trail of his own, gaining steam in his industry over the last few months in his rise to the top of the charts. After high school he relocated to Branson, Mo., before moving on to Destin, Fla., but Tranchita did not find his voice in the country music landscape until his arrival in Detroit.
"It was surreal, like I was in a movie," he said. "How can so many people know who I am, yet I'm out here doing this just to survive?"

Justin Tranchita, #1 Billboard Artist
Mixed in between buildings in disrepair and the blight of a mighty city trying to recover from ruin, another resurrection has found its way into the Motor City from a very unlikely source … country music.
When Tranchita came to Detroit he arrived with nothing but a dream and a 13-song album to his name. Similar to the city itself, he had lost so very much, but through great struggles and greater persistence he found a way to push himself into the forefront of country music and American politics.
"I'm a lot like Detroit I think," Tranchita said. "I relate with the city because it was cast aside and forgotten, but in this city all things are possible. In all my life I've never seen a group of people work so hard to pull themselves out of poverty, and it inspired me to achieve my dreams in the music business."
Tranchita is now a long way from Princeton's Red Covered Bridge and the winding creek that stretches beside his boyhood farm. As his managers and agents were in the process of making the life-changing deal that would allow presidential candidate Ben Carson to use Tranchita's hit single and Billboard number one, "This is America," as Carson's official campaign song, Tranchita was struggling just to put food on the table.
Tranchita learned a lot about the raw nature of life during those days.
"I would go with my brothers down to Warren, off of 8 Mile, and we would do our hustle. It was an eye-opening time in my life," he said. "I saw a lot of things that I wish I hadn't seen but I also saw some beauty in the midst of all the pain down there."
"We did what we had to do to make money. Country people are a lot like poor people living in the city, and I say that because our journeys are very similar. We come from different places but it is a story of struggle, pain and hope that we both carry."
Tranchita helped run his brother's medical marijuana business as he struggled to fund his music career. Medical marijuana is perfectly legal in Michigan, but the activity was not without peril.
"I was at a dinner with a presidential candidate talking about how we can move America forward, and two hours later I was driving through the most dangerous ghettos in south Detroit," he said, recalling he was sitting out in front of this burnt out house waiting on his brother when his agent called and told Tranchita he was number one on Billboard. "I am looking out the window at such poverty and thinking, 'So I finally made it.'"
"It was surreal, like I was in a movie," he said. "How can so many people know who I am, yet I'm out here doing this just to survive?"
His newest hit single, "Saturday Night Beauty Queen," is breaking the mold in the country music world as Tranchita's blend of styles collide into a collage of real feeling and storytelling that one could only get from past-life experience. Tranchita has been dubbed the new Urban Cowboy of Country Music and is taking his raw sound on the road in 2016 for his upcoming American Man tour, beginning this spring.
Related Media