COSTA MEDIA Adds Second Hispanic Radio in DC Market
Press Release
•
updated: Nov 30, 2022
LA NUEVA WDCN and LA PANTERA WFAX create DC combo.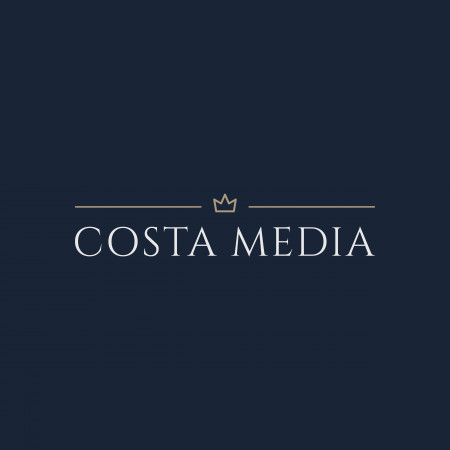 NEW YORK, November 30, 2022 (Newswire.com) - Costa Media Boston LLC, an audio-centric media company focused on the U.S. Latinx audience in underserved markets, has entered into an LMA agreement with Signal Above LLC to manage and operate LA NUEVA WDCN effective Dec. 1, 2022. The combo of both stations and multiple formats will reach more Hispanic listeners and improve coverage of the Washington DMA Hispanic population that in March 2022 climbed to #13 in the Hispanic Radio Market, from #17, and went from # 7 to #8 in the General market.
Signal Above, the owners of WDCN, selected COSTA MEDIA as new operators recognizing the company's investment in the DMV earlier this year with the purchase of LA PANTERA WFAX, and the experienced executive team led by media veteran Jose M. Villafañe.
"The dual stations place us in a solid strategic position in the Spanish-language radio market to increase substantially the share of the total radio revenue in DC," said José M Villafañe, Managing Partner and Founder of Costa Media LLC. "As we expand in D.C. with a second station, we have an opportunity to create and forge partnerships in the community to super-serve the DMV local Latinx and bilingual radio listeners through our formats," added Villafañe. "Our mission is to serve the Latino communities in Washington DC, Delaware, Maryland, and Virginia by combining Regional Mexican and Spanish Urban formats and provide the best local content to become #1 Spanish Radio Media Group in the market."
LA PANTERA brings a unique, proven format that combines Regional Mexican and Spanish Urban music, and LA NUEVA has a recognized 12-year heritage station in DC with a solid history in the DMV community. Both stations under one umbrella give Costa Media the opportunity to compete in General Market and be the leading Spanish-language group in DC. LA NUEVA boasts the #1 radio morning show with "Los Reyes de La Manana" in the market and plans on becoming the overall #1 Spanish Language station in DC.
Both formats are led by Gerardo López, Partner and President of Programming, including local news, variety shows, music, and live sports. "Radio audiences have become more diverse in the U.S., and we aim to entertain and inform through our premium content. We believe in the power of the community and through radio, our focus is to work with local community leaders, politicians, and business owners," said López.
About COSTA MEDIA
COSTA MEDIA is a new Multimedia Hispanic-owned broadcasting company, with a management team that has over 50 years of experience in radio sales, programming, and marketing. Focused on Terrestrial Radio, Streaming, Podcasting, and Live Events with an in-house sales team overseeing national spot and network radio. Costa Media Boston connects local communities with a common Hispanic heritage through music, entertainment, and live sport.
Contact: Jose M. Villafane at jose@costa-media.com
Or visit www.costa-media.com

Source: COSTA MEDIA BOSTON LLC